862 — first reference of Polock in the chronicle as the center of the Krivichy tribe.
2nd half of the 10th century – foundation of the Polock principality.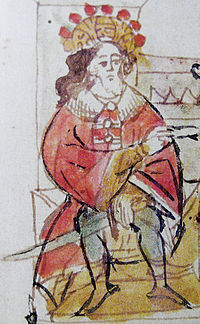 974 year – foundation of Vitiebsk by Princess Olga of Kiev (according to the chronicles of the XVIII century).
1019 — first reference in the chronicle of the city of Bieriest'je (now Briest).
1044-1101 — reign of Vseslav Bryachislavovicha (Charodey) in Polock
1066 — Completion of construction of St. Sophia Cathedral in Polock.
1067 — first reference of Minsk in the "Tale of Bygone Years".
1230 — foundation of the Grand Duchy of Lithuania, Russian and Jemoit (GDL).
1385 — Kreva Union — treaty of alliance of GDL and the Kingdom of Poland.
1410 — Battle of Grunewald.
1517 — Belarusian enlightener Francis Skaryna published the first Belarusian and Eastern-Slavic book in Prague.
1529 — first Statute of the Grand Duchy of Lithuania was published.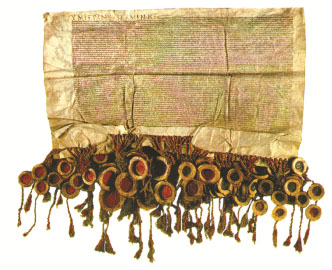 1569 — signing of the Lublin Union.
1596 — adoption of Brest Church Union and the emergence of a new religion — uniatism.
1772, 1793, 1795. — partitions of the Poland- Lithuanian Commonwealth and the inclusion of Belarus into the Russian Empire.
1794 — rebellion led by Tadeusz Kosciuszko.
1863 — January 1864 — national liberation rebellion led by Kastus Kalinovski.
March 25, 1918 — proclamation of the Belarusian People's Republic
January 1, 1919 — foundation of the Soviet Socialist Republic of Belarus in the structure of the RSFSR (January 31, 1919 the republic seceded from the RSFSR and was renamed as the Byelorussian Soviet Socialist Republic).
February 3, 1919 — at the I Congress of Soviets of Belarus the first Constitution of the Soviet Socialist Republic of Belarus (SSRB) was adopted.
1939 — reunification of Western Belarus and the BSSR.
June 22, 1941 — beginning of occupation of Belarus by Nazi Germany.
1944 — liberation of Belarus from Nazi invaders. The capital of the BSSR — Minsk — was released on July 3, 1944.
1945 — Belarus became one of the founding states of the United Nations.
July 27, 1990 — the Supreme Soviet of the Republic of Belarus ratified the Declaration of State Sovereignty of the Republic of Belarus.
March 15, 1994 — Adoption of the Constitution by the Supreme Council.
July 10, 1994 — election of the first President of the Republic of Belarus A.G Lukashenko.
April 2, 1997 — Treaty of the Union of Belarus and Russia was signed.
December 8, 1999 — signing of the Agreement on foundation of the UnionState and adoption of the Program of Action for the implementation of its provisions.
November 27, 2009 — presidents of three states (Belarus, Kazakhstan and Russia) sign documents on the establishment of the Customs Union from January 1, 2010.
January 1, 2012 — 17 international treaties of the Common Economic Space entered into force.