Date of foundation – December 4, 1939.
The region is located in the southwest of the country. It borders with Ukraine and Poland. The area is 32,8 thousand kilometers.
Administrative center – Briest (distance from Minsk — 345 km).
Large industrial centers: Baranovici (Baranavičy), Pinsk (Pinsk), Kobrin (Kobryn), Bierieza (Bjaroza).
Briest region ranks 4th among the regions in population – 1.390,5 thousand people (as of July, 1 2012).
The main sectors of the economy:
In the volume of industrial production, 90 percent is occupied by manufacturing industry. The region specializes in production of compression-type machines, self-propelled mechanical shovels, stoves, light bulbs, particle boards, cotton fabrics.
The agro-industrial complex of the Briest region specializes in the production of meat and milk, potatoes, corn, sugar beet and vegetables.
About 80 percent of land export routes of CIS countries to Western Europe pass through the Briest region. Enterprises in the region have partnerships with 100 countries.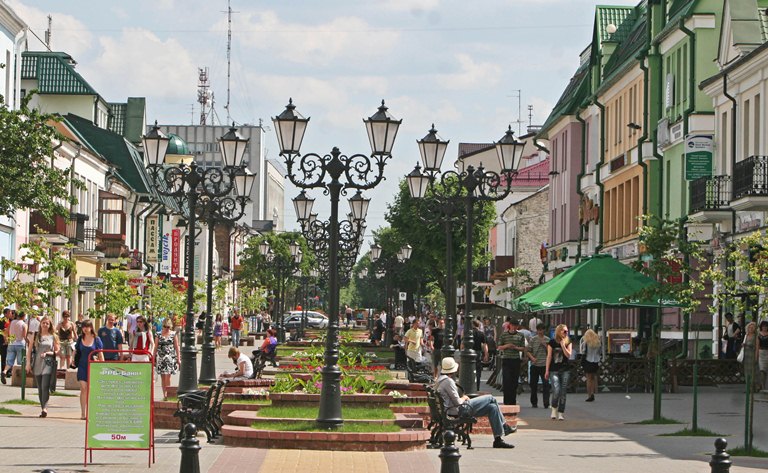 The region has a well developed transport infrastructure: the Briest railway junction is one of the largest in Central Europe, and provides complete CIS countries transit to Western Europe in Moscow and St. Petersburg directions. Moreover, the highway of international importance M1/E-30 connecting the capitals of Germany, Poland, Belarus and Russia passes through the region. Airport "Brest", located 17 km east of the regional center, has an international status.
The National Park "Bielovezskaja Pusca" included by UNESCO in the list of World Heritage Sites, in the single global monitoring system of changes in the environment and which received the status of a biosphere reserve is located in the Briest region.