Date of foundation – September 20, 1944.
The region is located in the north-west of Belarus. It borders with Poland and Lithuania.
Administrative center – Grodno (distance from Minsk — 269 km).
Industrial centers: Lida, Volkovysk, Slonim, Smorgon'.
Grodno region ranks 7th among the regions in population – 1.059,8 thousand people (as of July 1, 2012).
The region's economy is based on agriculture, mainly on the production of milk and meat products. The share of livestock production in the total production is more than 50 percent.
The predominant sector of the Grodno region is also the chemical industry: it produces 1,7% of the world market of urea, 2% of ammonium sulfate, 6% of the world production of cordon and technical yarns. Another important sector is mechanical engineering: it manufactures potato-diggers, seeding machines, planting machines and planting and transplanting machines.
Foreign trade partners of the region are concentrated in 103 countries worldwide. Grodno companies supply their products to the markets of 69 countries.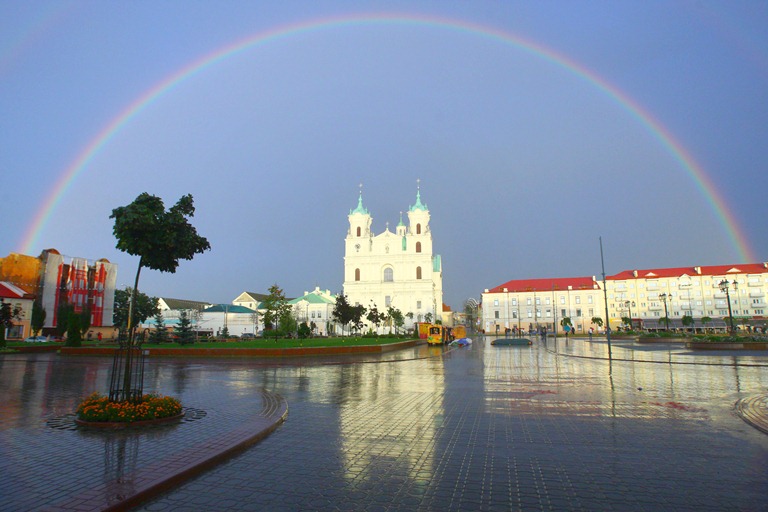 The region has a well developed transport infrastructure: rail lines and highways connect the region with Poland, Lithuania, Ukraine, Russia and other regions of the country, the local shipping is carried out by the rivers Nieman and Scara. An airport located 18 km southeast of Grodno has international status.
The first Belarusian nuclear power plant is being constructed on the territory of the region, near the town of Ostrovec.