The capital of the Republic of Belarus. The territory of the city of Minsk is 307 km², or 0,15 percent of the country.
Minsk places 1st among the regions in population – 1.888,9 thousand people (as of Julyn1, 2012).
One fifth of all industrial production assets of the Republic of Belarus are concentrated in the capital. The city has more than four thousand organizations that produce more than one fifth of the industrial production volume of the republic (60 percent of which is exported) and specializing in mechanical engineering and instrument-making, electronics, wood and metal working, chemical, light and food industry, production of building materials.
The capital is the largest exporter and accounts for 40 percent of the country's foreign trade. The main export items are tractors, trucks, machine tools. Deliveries are carried out to more than 100 countries, including Russia, the UK, the Baltic States, Germany, Ukraine and Italy.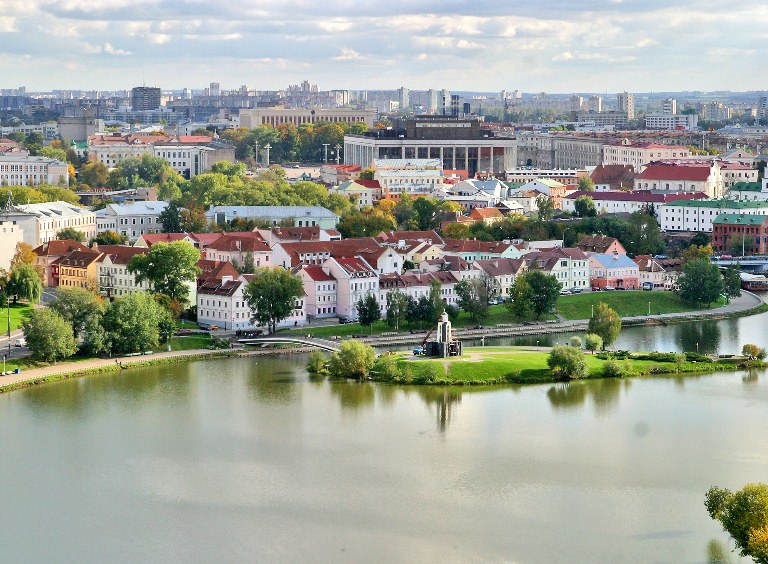 Minsk is located at the intersection of the cross-European communication corridors. The capital effects about 30 percent of railway passenger traffic, 20 percent of trucking traffic and 40 percent of export traffic.
Two airports serve the capital (National Airport "Minsk" 37 km away from the city, the second one is in the city), where 14 airlines operate regular flights.