Date of foundation – January 15, 1938.
The most eastern region of Belarus borders with the Russian Federation.
Administrative center – Mogiliev.
Industrial centers: Bobrujsk, Osipovici.
Mogiliev region ranks 6th among the regions in population – 1.077,6 thousand people (as of July 1, 2012).
The Mogiliev region is one of the major industrial regions of the country. It specializes in the manufacture of elevators, pneumatic rubber tires, tractor trailers and mowers, steel pipes, cement, slate, synthetic fibers and filaments. It is a leader among CIS countries in the production of self-propelled scrapers and underground trains, agricultural trailers.
Mogiliev enterprises provide supplies to 90 countries. Except for Russia, Kazakhstan and Ukraine, the region's main trading partners are Germany, Poland, Lithuania, Italy, USA, Belgium, etc.
More than 50 percent of the territory is agricultural land.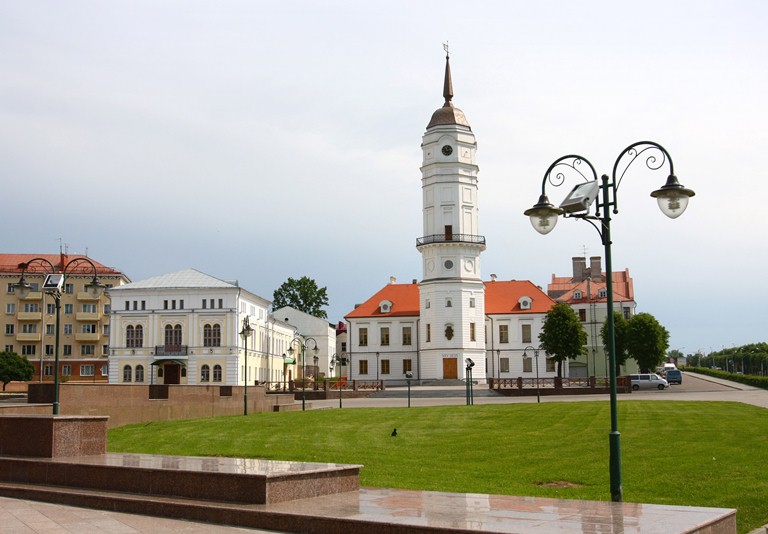 The network of railways and highways connecting the region with all regions of Belarus, Ukraine, Moldova, the Baltic States and a number of Russian regions passes through the region. Four major railway lines pass through the region. Major rivers are Dnieper, Bieriezina and Soz; they are used for shipping, there are river ports "Mogilev" on the Dnieper river and "Bobruisk" on the Berezina. There is an airport located 20 kilometers away from the center, it has a runway that can accommodate airplanes such as IL-76, TU-154, Boeing 737-800, Boeing 757-200, and other aircraft of lower class, and all types of helicopters. There are customs and border posts.