Date of foundation – January 15, 1938
The region is located in the north-east of the Republic of Belarus in the middle reaches of the Western Dvina and the upper reaches of Dnieper. The region borders with the Russian Federation, Latvia and Lithuania.
Administrative center – Vitiebsk (distance from Minsk — 269 km)
Major industrial centers: Orsa (Orsha), Novopolock (Navapolatsk), Polock (Polatsk), Postavy (Pastavy), Glubokoje (Hlybokaïe), Liepiel' (Lepiel).
Vitiebsk region ranks 5th among the regions in population. The total population is 1.210,3 thousand people.
Enterprises of the area produce about 17 percent of the national industrial output. The region specializes in the production of:
electric energy,

refined petroleum products,

machine tools,

polyethylene,

TVs and other consumer electronics,

linen fabric,

shoes.
In expansion rate of agricultural production volume the region is among the leaders, and occupies the 2nd place in the share of the national agricultural production volume.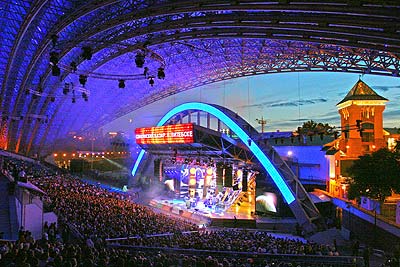 The share of the region in foreign trade is about 11,6 percent. The main partners of the Vitiebsk region are the Russian Federation, the United Kingdom, Denmark, the Netherlands, Latvia, Ukraine, Germany, Lithuania, the United States and Poland.
The main transport routes connecting major cities such as Moscow, St. Petersburg, Riga, Vilnius, Warsaw and Kiev pass through the region. The length of public roads on the territory of the region is 17,7 thousand km.
Air corridor Berlin-Moscow passes over Vitiebsk, there are all necessary terminals for receiving freight and freight services, including ones in the special customs zone. The international airport is located 10 km away from Vitiebsk.
The territory of the region is included in two European transport corridors: Berlin-Warsaw-Minsk-Moscow through the city of Orsha and Helsinki-Vitebsk-Gomel-Kiev-Plovdiv.
The pipelines "Yamal-Europe" and "Druzhba" pass through the region.