Kaciaryna Damańkova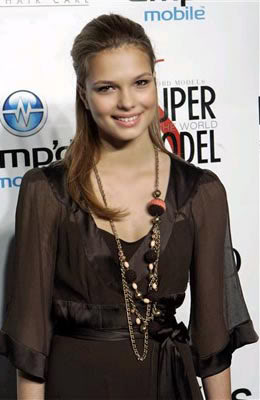 Kaciaryna ZINHAREVIČ (DAMAŃKOVA), winner of 'Supermodel of the World 2006' beauty pageant in New York, and the face of brands Intimissimi and Victoria's Secret. Kaciaryna currently combines her career as a model with her studies at the School of International Journalism in MGIMO.
I love Belarus. However good it is in other corners of the world, I always want to return here. I gain spiritual energy from my land, which I fail to find anywhere else. My favourite place in Belarus is my family home, where I was brought up. There, I can put aside all fuss and truly find refreshment.
I'd love to see my Homeland become more successful, prospering, and for it to be an open country, where happy people live. I advise all guests of Belarus to visit Brest Fortress, where each stone holds the memory of the great heroic deeds of the soldiers who defended their Fatherland.
Jaŭhien Macunin
JAŬHIEN MACUNIN, a fifth-year student at Babrujsk College, who saved two children from a blazing building, and was awarded by the Emergency Ministry of Belarus.
- I don't think that Belarus needs to compare itself unfavourably with neighbouring states, or with anyone else. If Belarusians feel confidence in tomorrow and visiting guests see this, it's a clear sign that we're moving in the right direction. I love Belarus for its unique nature; it's beautiful at all times of the year. I don't understand those who believe that our climate is wet, that winters are long and summers are short and rainy. The purest air, most beautiful lakes and numerous forests are all found in a relatively small territory, making our country unique within the European continent.
I enjoy visiting the Braslaŭskija aziory (Braslav Lakes), formed by an ancient glacier. With its unique nature and pure water, not only those keen on fishing enjoy spending time there.
I also love my hometown of Maladziečna, which celebrated 625 years since its foundation, in December 2013. In recent years, it's changed significantly. I believe that Maladziečna is one of Belarus' cultural capitals, as it hosts the Republican Festival of Belarusian Song and Poetry, a theatrical festival and regional festivals.
Siarhiej Kuryĺčyk, a prize winner of the International Scopus Award, in the category of young scientists, in 2013, and a research officer at the Scientific Research Centre for Optical Materials and Technologies.
I believe that Belarus has a European future. As a young scientist, I hope that Belarus will pay more attention towards fundamental and applied science. I'd love to see Belarusian language used more widely and I love the peace and calm of Belarus. It's pleasant to relax and you can work successfully. I find our climate pleasant, without either wearisome heat or long-lasting frosts. Our people are good, hard-working and cheerful, ready to help at any time.
My favourite place is the one where I spent my childhood and adolescence. I grew up not far from the Bielaviežskaja pušča (Belovezhskaya Pushcha), in Bielaviežski. I also like Paliessie, and love Minsk.
Despite the capital being busy, it's quite a restful place. Moreover, it's easy to travel to any corner of the city. I'm really happy to see the development of urban cycling.
Dzmitryj Markоvič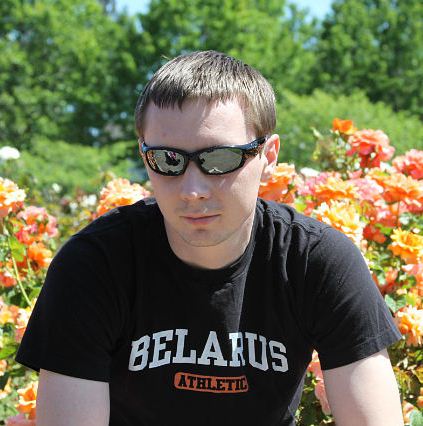 Dzmitryj Markavič also recommends driving through Belarusian villages and visiting the Paliessie area.
Dzmitryj MARKAVIČ, a Belarusian programmer, and one of the creators of Moeple.net (a Belarusian start-up enabling communication across ten social networks simultaneously, using only one browser tab).
- I was born here, studied and made friends, and met my wife in Belarus. Wonderful and friendly people live here, with whom it's always pleasant to chat. Belarus is my homeland, and it's impossible not to love one's homeland.
I see Belarus as a stable, developed, democratic and comfortable state for residents, now and into the future. Belarusians are always in a good mood.
Natallia Rabava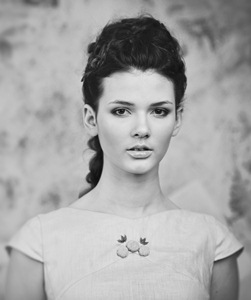 Natallia RABAVA, 'Supermodel 2010' and 'Super Photo Model 2011' at the Fashion Mill international fashion and photo festival and contest (Minsk, Belarus); 'Miss Europe' at Miss Deaf World-2011 (Prague, the Czech Republic); winner, 'Miss Photo' and 'Miss Europe' at Miss & Mister Deaf International-2012 (Ankara, Turkey).
- I'd like to see my country become a barrier-free environment for handicapped people and for it to host the Olympic Games, alongside the Miss World pageant, and the Miss & Mister Deaf International contest.
I love Belarus' untouched landscapes: its forests, meadows, rivers and lakes. We can visit them all year round. Of our cities, our capital of Minsk is closest to me in spirit but I do relax most when I'm in my hometown of Viciebsk. I advise visiting its museum dedicated to the world famous painter Marc Chagall and its 'Slavianski Bazaar' summer musical festival. Everyone should taste our forest bilberries and blueberries, which are best with fresh milk, but also make great jam, served with dumplings.
Dzmitryj Šolachaŭ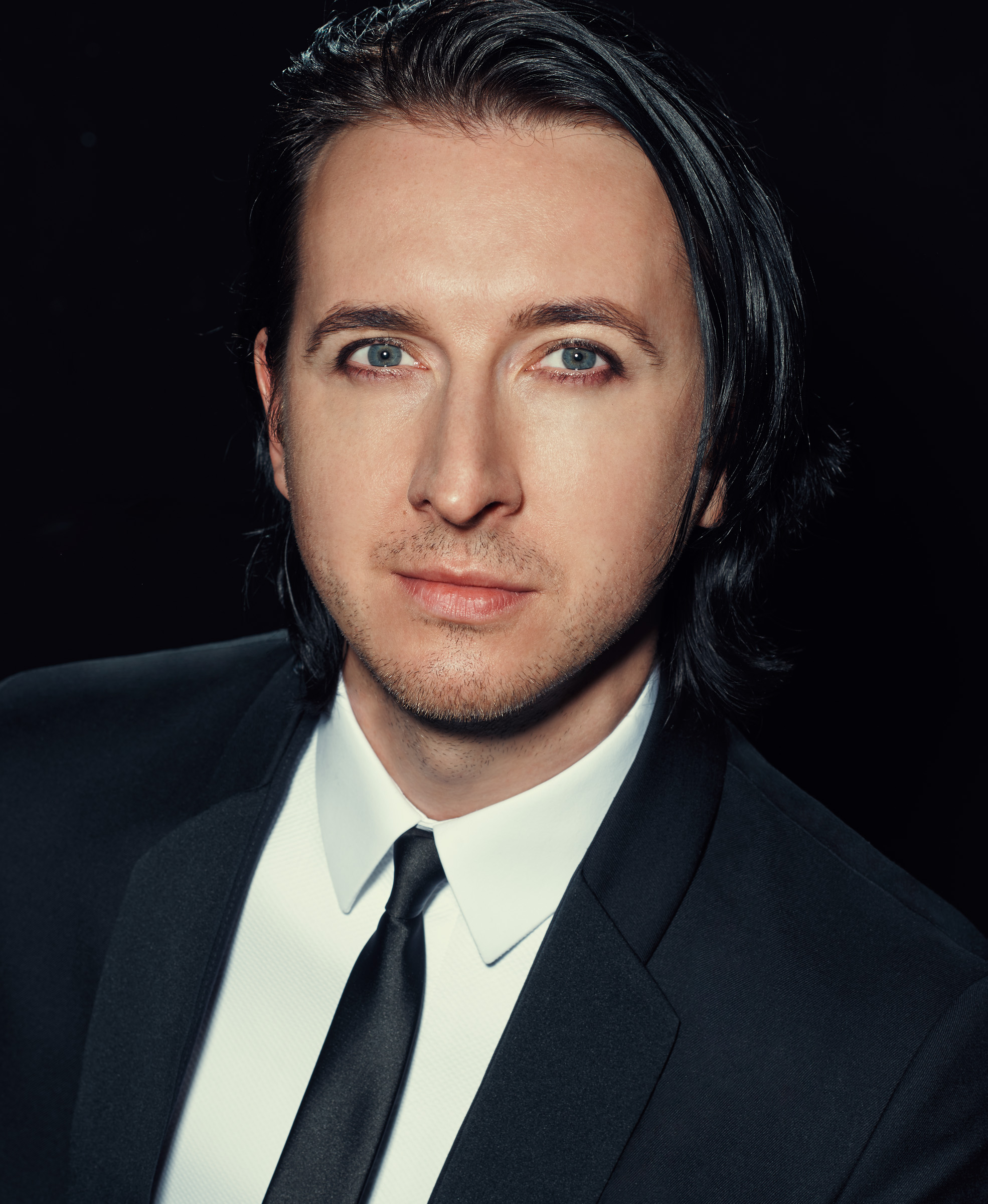 Dzmitryj ŠOLACHAŬ, a designer, who received international recognition after winning the popular American Podium show. He graduated from the famous Parsons School of Design in New York and currently works with leading western and Belarusian brands.
- I'm delighted at how quiet and unhurried life is in Belarus. Such an atmosphere is wonderful for relaxing and enjoying yourself. My home city of Navapolack is my favourite place, being most beautiful. I advise all tourists to see St. Sophia Cathedral in Polack: the oldest architectural site in Belarus.
I also recommend that everyone coming to Belarus should taste our national cuisine: draniki, mačanka, desserts with forest berries and other dishes.As far as the future of my native country is concerned, I'd like to see the fashion industry develop. Much is being achieved and I feel sure that, soon, Belarus will occupy a worthy place within the European fashion arena, then entering world level.
Natallia Lokić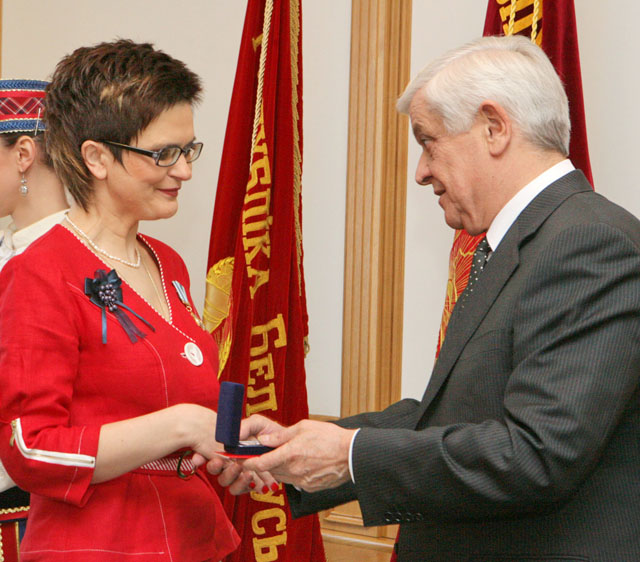 Natallia LOKIĆ is a mother of a large family, awarded the Order of Mother of the Republic of Belarus.
- I think that the future of Belarus, like that of any country, will be clean and light, if each resident follows the Christian commandments.
Our family of many children is both creative and scientific. Our favourite place in Belarus is our native town of Žodzina. At first sight, it doesn't look remarkable but it's really interesting for tourists. The town is young and was constructed around the BelAZ Plant. Workers come from all over the country to work here; Žodzina gathers people from all over the Republic. This is indicative of the national character of Belarusians.
As residents of Žodzina, we can confidently say that the major trait of Belarusian mentality is responsibility, for everything we do before God, before our colleagues at work, before our family and friends, and, of course, before ourselves. In my opinion, we can learn from Belarusian interrelations: in the family and with people in general.
We so much enjoy Belarusian Parečča, in the Hrodzienskaja voblasć. My husband's parents live there and we spend the whole summer there, together with our children. There's a beautiful natural lake, with swans, close to our house. The Hrodzienskaja voblasć also boasts wonderful architectural monuments: Mir Castle, Farny Roman Catholic Church, and the Monastery in Žyrovičy.
Of our favourite Belarusian dishes, I recommend 'ciepialiny' and palmiers with cottage cheese. I don't know whether it's possible to find palmiers at restaurants but we often cook them, following my grandmother's recipe. We bake them with cottage cheese, from puff pastry, and then stew them in a pot, with butter, sour cream and sugar. In any case, every tourist should try Belarusian homemade cottage cheese; it's unrivalled.
Sophia Grojsman
Sophia GROJSMAN is a Belarus-born American perfumer, born on March 8th, 1946, in vioska Liubča, in the Navahrudski rajon. Her mother comes from Iŭje the of the Hrodzienskaja voblasć, while her father was born in Smilavičy in the Minskaja voblasć. nown all over the world as the Picasso of perfumery, she is the author of four fragrances of twenty-five registered within the Fragrance Hall of Fame by the American Fragrance Foundation (FiFi). Sophia is a laureate of the Living Legend Award, given by the American Society of Perfumers, and boasts three awards in the Fragrance Foundation's 'Best Female Perfume of the Year'. Her Tresor (for Lancome) is the only fragrance in the world to have outsold Chanel №5.
- How can we say why we love our parents? The same is true of our Homeland. It's the place where I feel at home, where everything is familiar, and where I feel warm: that child-like feeling of happiness, security and harmony. This is absolute and unconditional love.
I love our people; our optimistic mood is clear, as is our genuine friendliness and honesty. There's a purity of thought. Belarusian countryside is special too. While cities tend to be similar the world over, with their houses, roads and other buildings, there's something wonderful about nature. You feel at one with the world, empathising even with a blade of grass or the water in a lake. Everything is sensual, and intimate. Almost everywhere outside our large cities and towns is spiritual. It's difficult to select another word. I'd recommend that tourists stay away from fuss and noise, in a simple homestead, so they can admire nature, enjoy dishes made from fresh ingredients and breath fresh air, communicating with nature. Your hosts will take care of you, feed you and look after you; you'll enjoy it enormously.
I really feel Belarus to be my Homeland and I hope that this country will preserve its ethnic identity, which is so unique. Our pure simplicity needs to be preserved; I believe that the current leadership of the country appreciates this.
Kaciaryna Buraja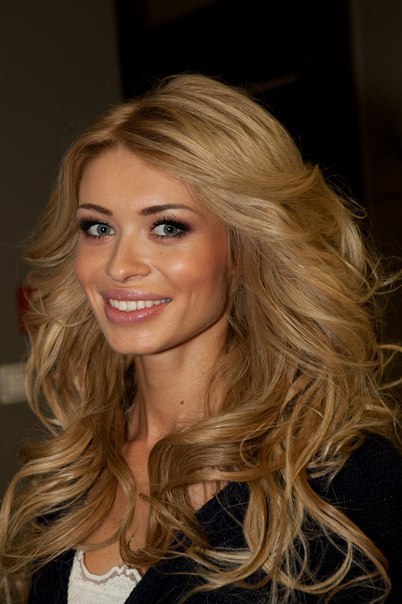 Kaciaryna BURAJA won the 'Miss Supranational-2012' beauty pageant in Warsaw.
- Like all Belarusians, I'm very open and friendly. I don't view my triumph at the international beauty pageant as a personal achievement; rather it's a victory for all Belarus, for the whole Belarusian nation. Thanks to my title of Miss Supranational-2012, I've travelled a great deal. I always miss Belarus.
Spending just one month abroad is enough for me to begin to look forward to returning, like a magnet. I love my Homeland so much.
I'm proud of my country, its history, its nationhood, its determination and its independence. My favourite place is my hometown of Babrujsk.
I enjoy Belarusian cuisine, especially half-forgotten Belarusian dishes. I recently learnt to cook one of them: 'harbuznica' porridge, from pumpkin and millet. I recently remembered it, and asked my mother for the recipe. I also checked online, and cooked this 'ancient' porridge myself.
Aliaksiej ŽYHALKAVIČ won the Junior Eurovision Song Contest, in 2007. He has now graduated from Minsk secondary school #161 and will enter the National Academy of Arts. Since he was ten, he's taken part in performances at the State Musical Theatre and is keen on stage direction.
-I see Belarus as remaining a peaceful and independent country. I love it for its wonderful nature, preserved despite numerous wars. I like our geographical location, due to which we don't have storms or tidal waves! My favourite place is my native city of Minsk, where I was born and grew up; I love its central streets, avenues and parks. However, I also like going to the countryside, to the rivers and lakes.
Arciom Stavienka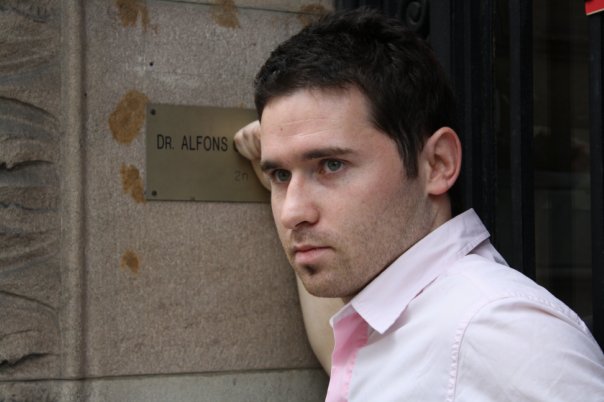 Arciom STAVIENKA studies at the University College of London. In 2008, he graduated from the Academy of Public Administration under the aegis of the President of the Republic of Belarus in 'State Management and Law'. He now works in gas relations between Russia and the EU. He won a contest of business ideas, organised by the BBC, in London.
- You need to learn about a country from inside, rather than from foreign news reports, flavoured with political sauce. Belarus is such a case. I advised several foreign friends on planning their visit to Belarus. They intended to spend just a fortnight but, after two months, still didn't want to leave. The major treasure of Belarus is its countryside: wild lakes and virgin forest paths are a wonderful alternative to foreign parks. My favourite place is Lake Pcič, as I have so many memories connected with it. The sunsets and dawns are incredible there.
It's evident that Belarus has tried to keep pace with progressive states. No one has ever doubted the fact that Belarus has many talented people. What we lack is access to international resources: universities, trade venues, investments, and sources of information. This may be why Belarusians often lack courage and faith in themselves. Now, considerable progress is apparent. Belarusians will make a mark on the world, with ever more people learning about our young country.
Kiryl ČYKIEJUK graduated from the Belarusian State University's Faculty of Radio-Physics and Electronics and is now a student of Oxford University, where he studies biomedical engineering. He also won the contest of business ideas, organised by the BBC, in London.
- People are the main resource of Belarus, so our country has a bright future! Everyone arriving in Belarus should visit the Braslaŭskija aziory (Braslav Lakes), to relax and breathe fresh air, trying true Belarusian cuisine. And, of course, they should see Minsk.
Liudmila Skradaĺ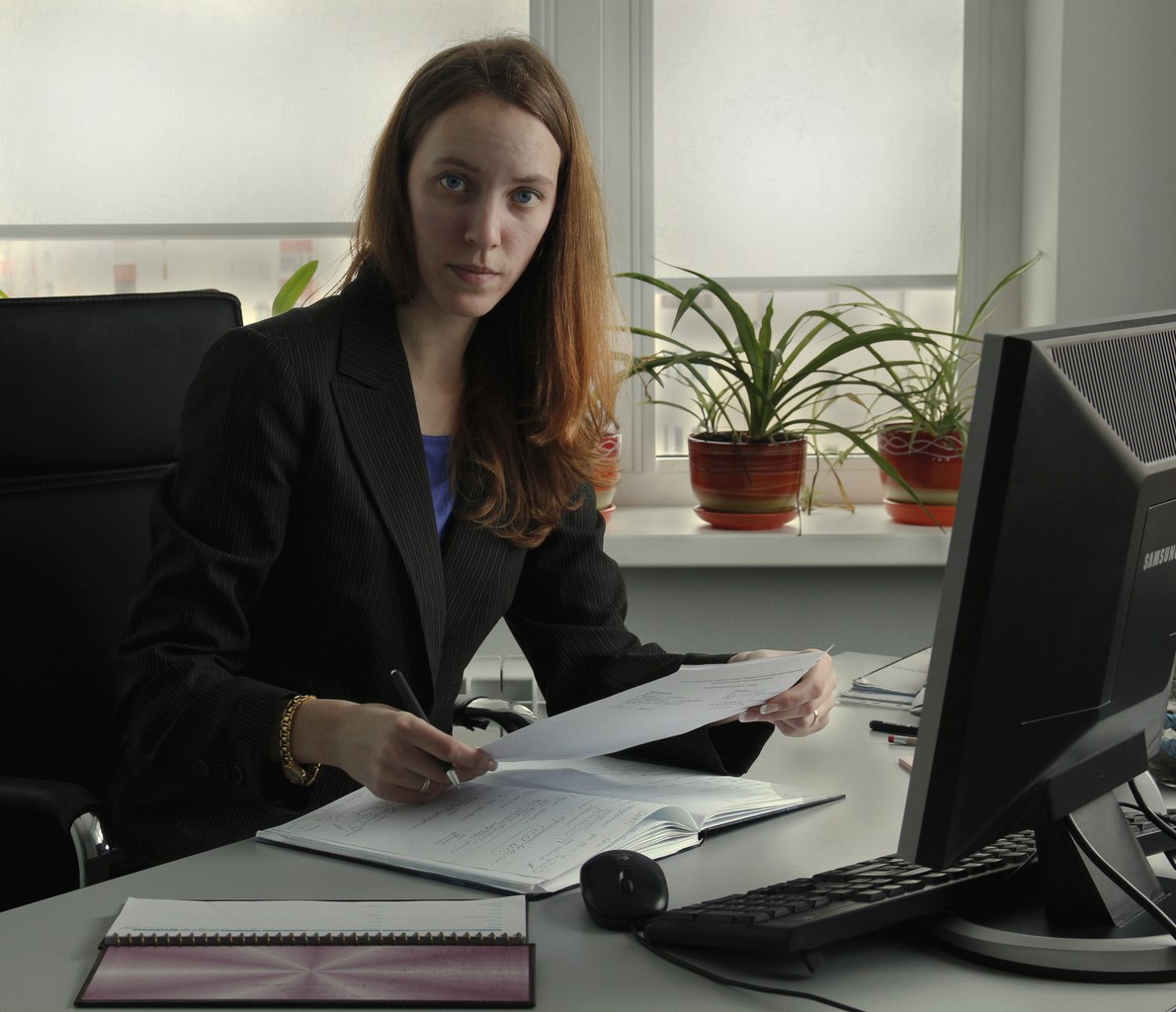 Liudmila SKRADAĹ organises excursions for visually impaired and blind people: 'Touch Minsk' tours. She graduated from the Minsk State Linguistic University's Department of German Language.
- Whatever happens, Belarus never loses its individuality. The future of Belarus is in our hands. Everyone wants their own country to be prosperous, beautiful and comfortable. Cohesion and unity is vital to our future.
Whenever I organise an excursion, telling people from other countries about Belarus, I experience a feeling of pride in our treasures, as given to us by our ancestors. Having visited many countries, and having compared them with Belarus, I can see that we welcome guests in a way that cannot be taken for granted.
My favourite places include Spasa-Jeŭfrasinnieŭski (St. Yevfrosiniya) Monastery, in Polack, where you can relax and gain a sense of spirituality. It's a cradle of Belarusian spirituality and Belarusian nationality. If you wish to understand the Belarusian soul, you should visit this place. The other is also connected with Polack. If you attend a concert at St. Sophia Cathedral, admiring the harmonious sounds within its walls, you'll find yourself moved, gaining a special feeling towards the city, the country, and our culture.
I find activity restful, physically and spiritually. When I'm working hard, taking people on tours or helping them learn a foreign language, I'm filled with deep satisfaction. It doesn't matter where you are, as long as you act with love. The Braslaŭskija aziory (Braslav Lakes) is beautiful however, revealing its quiet charm gradually, in the soft play of the morning sky, in the aroma of wild strawberries, and in the lacework of trees.
I was astonished by Belarus' only triangular church, located in the vioska Vialikaja Svarotva, in the Baranavičski rajon, built in 1823. Even simple places are worth seeing, as they inspire a certain feeling.
Palina Zotava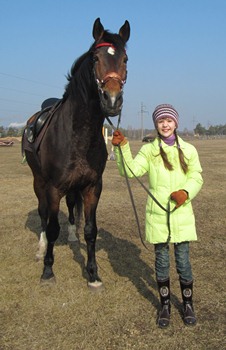 Palina ZOTAVA is a fifth grade pupil at Salihorsks's gymnasium #1. She has won Olympiads and wrote the 'horse language' dictionary.
- I love my Belarus. I'm studying art, so I look at the world as an artist, seeing how beautiful it is.
I'd like to tell you about the castles of Mir and Niasviž. I know that they're registered on the UNESCO World Heritage List and I think this is fair, since they're picturesque locations, with perfect architecture, full of antiquity. You feel as if you're in another time. Their halls, with their splendid ornamentation, delight and dazzle. Everything I heard at school looks different there, with the remote, medieval past coming to life. On entering, you might hear the same music enjoyed by Duke Radziwill. This is living history, not that of textbooks. You remember it always, wishing to return again and again.
Our castles are modern museum complexes. You can take a tour, with a guide, or use interactive screens. This doesn't destroy the medieval atmosphere. You can read the Statute, touch armour and see examples of medieval fashion.
I've heard the delighted exclamations of foreign tourists and have been proud that I live in a country that takes such care over preserving its culture, history and traditions, as impresses the whole world.
The halls host Christmas balls for adults and children, in medieval style, as during the times of the Radziwill dukes. In summer, you can watch knightly tournaments, or attend concerts in various styles. Contemporary art harmoniously interweaves with medieval art.
Dzianis Klimuk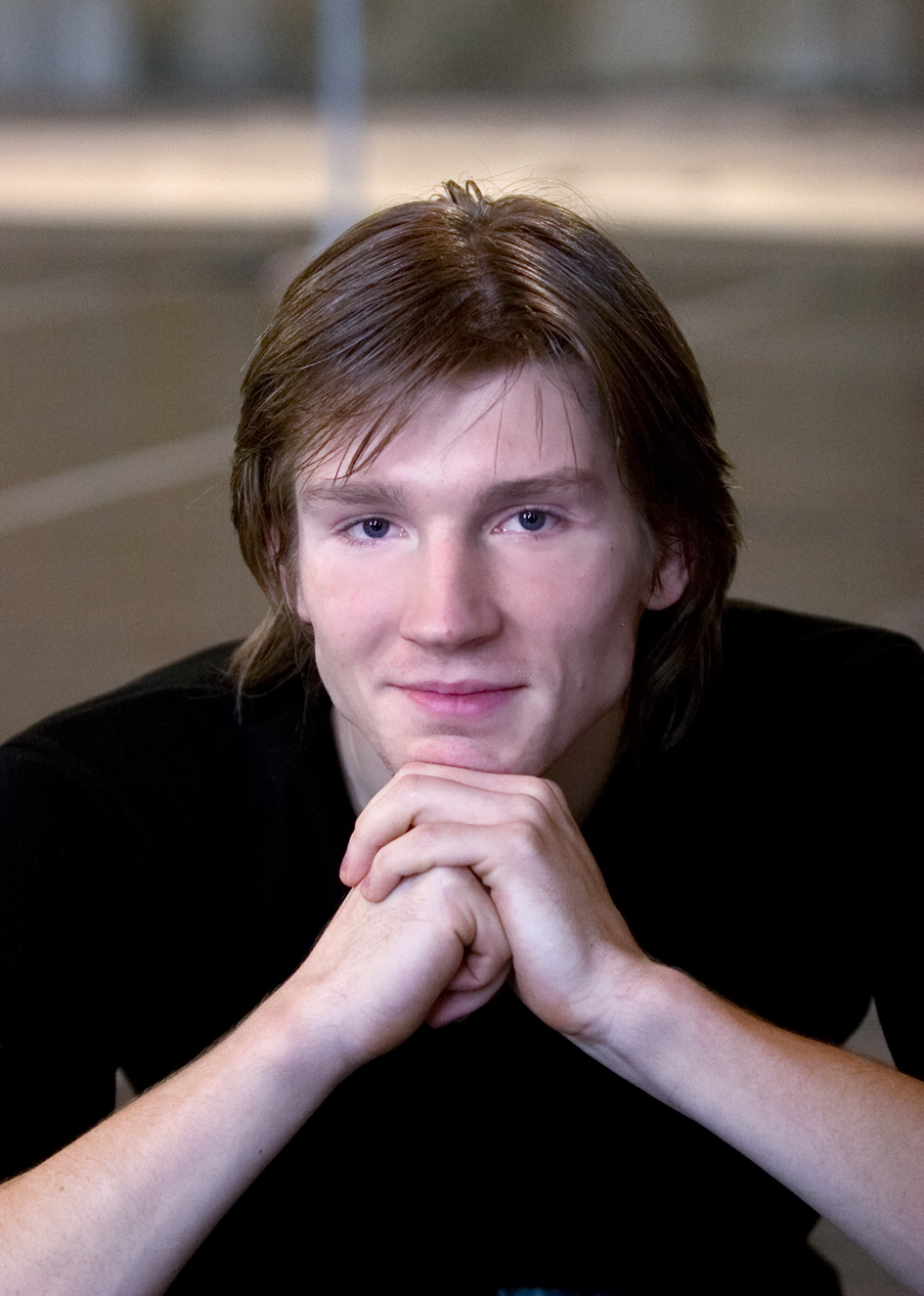 Dzianis KLIMUK is a soloist of the highest category, with the National Academic Bolshoi Opera and Ballet Theatre. Since 2003, he has been a member of the National Academic Bolshoi Opera and Ballet Theatre.
I love Belarus for its beauty. We have very picturesque countryside and open, honest people. I was born in Brest, so I like western Belarus. I'd recommend that tourists visit Brest Fortress and the Bielaviežskaja pušča (Belovezhskaya Pushcha).
As a representative of the Belarusian ballet, I connect the future of my country with its development. Belarus boasts a huge theatrical repertoire and it's important to preserve it for our descendants.