In Belarus, the traditions of East and West are intertwined. Each religion has left its spiritual and material legacy. In all, 3,488 religious organisations, of twenty-six confessions and religions, are registered in the Republic of Belarus. This includes 3,315 communities and 173 organisations of general confessional significance (religious associations, monasteries, missions, brotherhoods, sisterhoods and religious educational institutions).
The Belarusian Orthodox Church (hereinafter referred to as the BOC) includes over 1,600 parishes, uniting fifteen dioceses. In addition, thirty-five monasteries, fifteen brotherhoods, ten sisterhoods, one mission and seven religious schools are registered. 1,535 churches are at the disposal of believers and 194 more are currently under construction.
The Roman Catholic Church (hereinafter referred to as the RCC) in the Republic of Belarus includes four dioceses, which unite 491 communities. The country has five RCC religious schools, in addition to eleven missions and nine monastic communities. 488 Roman Catholic churches are operational and thirty-six are being built.
Protestant religious organisations are represented by 1,057 religious communities, twenty-one associations, twenty-one missions and five church educational institutions, of fourteen directions.
Thirty-three religious communities of Old Believers are registered; these oversee twenty-eight places of worship.
There are fifteen Greek-Catholic parishes in the Republic of Belarus, running fifteen religious buildings. Two Armenian Apostolic Church communities are also registered.
Judaism is represented by fifty-two communities, belonging to three areas (Orthodox, Lubavitch hesed and progressive). There are three religious associations, in addition to one church educational institution. The communities use nine religious buildings; four more buildings are being reconstructed and one is being built.
Islam is represented by twenty-five communities, including twenty-four Sunni and one Shiite. Two religious associations and one mission are registered. There are seven places of worship and a mosque has been built in Minsk.
In 2015, the Buddhist community of Shen Chen Ling (of Bon tradition) was registered in Minsk.
Since 1990, around 1,150 former religious and other buildings have passed to religious organisations (BOC received around 840, RCC – 300 and Jewish communities — ten).
In line with a Presidential decree, religious organisations renting state owned premises for religious activities enjoy a 10 percent discount on the rental fee.
An important direction of state support for religious organisations is the provision of financial assistance from the Republican budget for restoring religious buildings denoted as historical and cultural monuments. The BOC is overseeing restoration of the Śviata-Uśpienski (Holy Dormition) Monastery in Žyrovičy and Minsk's Theological Academy and Seminary, as well as the Vaskrasienski (Holy Resurrection) Cathedral in Barysaŭ, the Śviata-Uśpienski (Dormition Monastery) in vioska Pustynki (Mscislaŭski rajon) and the monastery in vioska Juravičy (Kalinkavičski rajon). The RCC is responsible for restoration works in the Roman Catholic Church of Corpus Christi in Niasviž. Meanwhile, construction is now completed on the BOC Religious and Educational Centre in Minsk.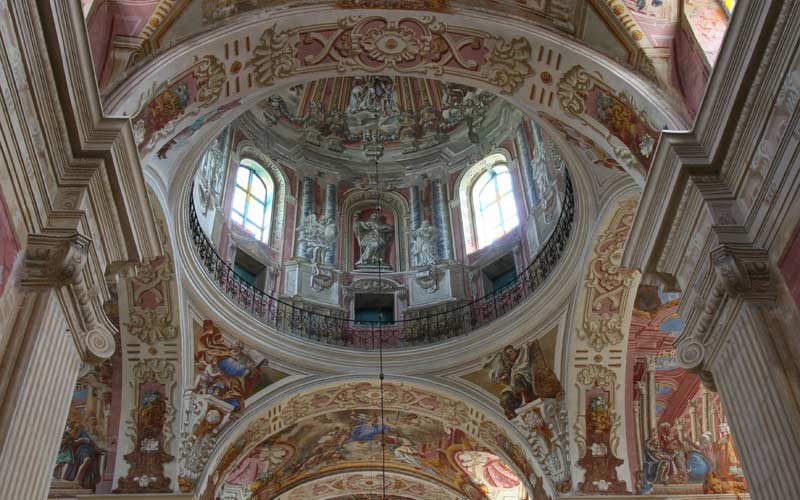 Belarus has created favourable conditions for ensuring the rights of citizens to freedom of conscience and religion. There is interfaith peace and harmony in society and inter-faith dialogue is progressing.
Since 2008, the Interfaith Advisory Council has operated at the Commissioner of Religions and Nationalities, uniting heads of national religious organisations of various confessions. The Council's activity contributes to ensuring religious organisations' compliance with the country's legislation and promotes mutual exchange of experience between religious confessions, regarding socially significant activity. Through its support of religious organisations' inter-confessional initiatives, the state is helping conserve the best traditions of tolerance in society.
Belarus encourages the organisation and realisation of inter-confessional events and forums initiated by religious organisations of various confessions. State institutions provide all possible help in this sphere. In June 2014, Minsk hosted the 4th European Catholic-Orthodox Forum, entitled 'Religion and Cultural Diversity: Challenges of Christian Churches in Europe'. Hierarchs of Orthodox and Catholic churches from twenty-two European countries registered in their final documents that the Belarusian experience of church-state interaction and interfaith dialogue deserves to become a model for countries across Europe and worldwide.
Within the CIS, the Republic of Belarus boasts unique experience of co-operation with religious organisations. In 2003, it signed an agreement on co-operation with the Belarusian Orthodox Church, including a joint programme of co-operation involving relevant ministries, agencies, regional executive committees, Minsk City Executive Committee and the National Academy of Sciences. The implementation of co-operation helps ensure the church's participation in areas where its experience and authority are in greatest demand: regarding upbringing and education, science, culture, health, and social and environmental protection.
Significant events in the religious sphere of the Republic have included celebrations marking the 1025th anniversary of the Baptism of Rus in 2013 (with the participation of the Patriarch of Moscow and All Russia Kirill, and heads and representatives of local Orthodox churches). There were also major, nationwide celebrations to mark the 1000th anniversary of Saint Equal to the Apostles Grand Duke Vladimir, in 2015. All such activities set a good example of constructive co-operation between the state and the church.
The Expert Council of the Commissioner for Religions and Nationalities holds extensive religious examination of materials dealing with registration of religious communities – to detect the compliance of their charters and creeds with Belarusian legislation, and studying materials on the activity of organisations and groups, to identify their religious character. The Expert Council aims to contribute to the further development of inter-faith dialogue and the prevention of the spread of pseudo-religious organisations in the country.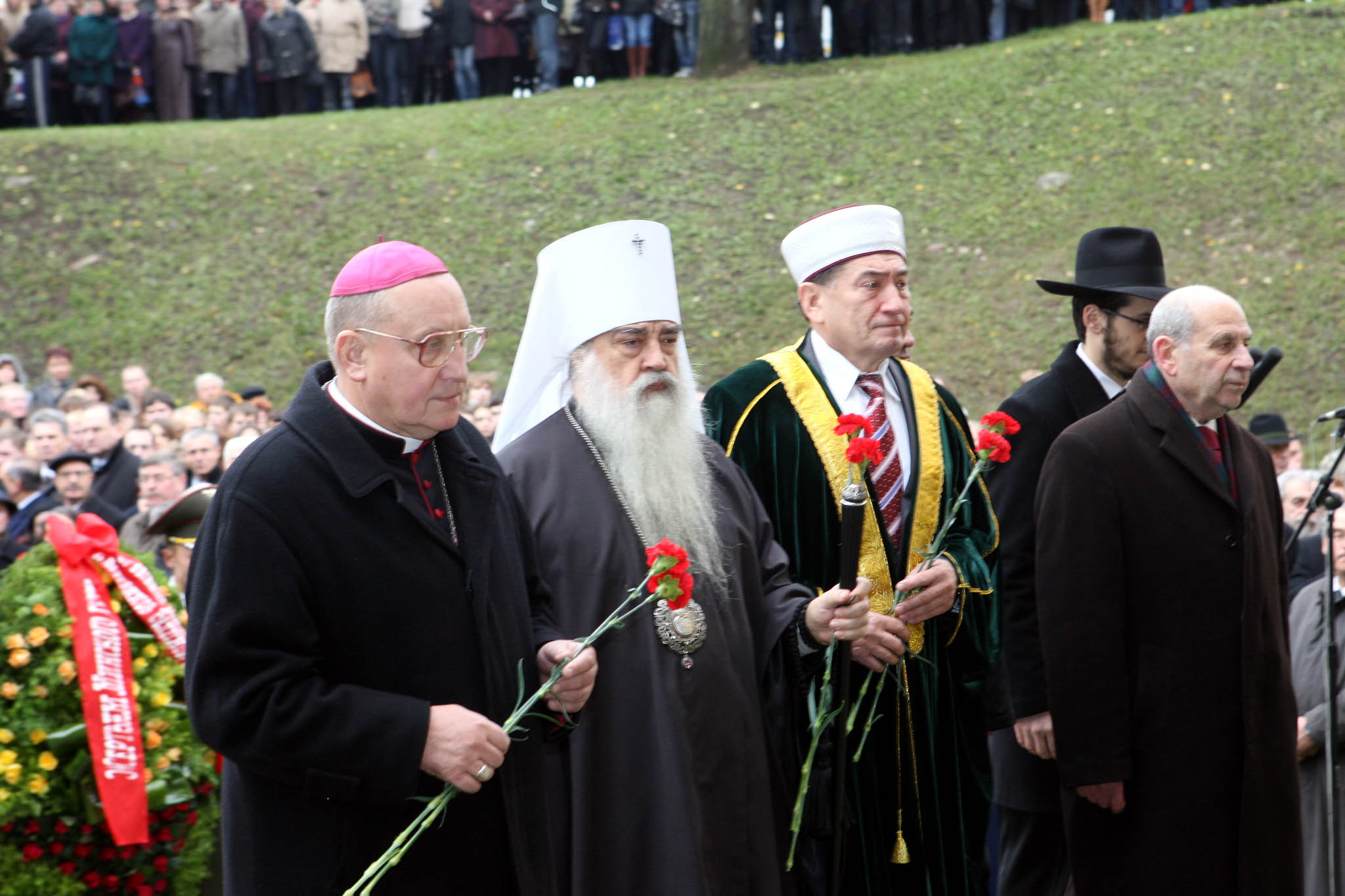 Century-old traditions of peaceful co-existence of religions, alongside rich experience in developing relations and contacts, have contributed to the formation of modern Belarusian society, promoting tolerance, open dialogue, and absence of conflict or contradiction on a confessional basis.