Belarusian sociologists note that Belarusians rank good health as the most important factor influencing quality of life. Public awareness of the importance of health has been raised thanks to comprehensive campaigns, with promotion of healthy lifestyles at the highest level. Health issues permeate all aspects of life in Belarus, without exception.
At the heart of the current demographic situation in the country, it is important to consolidate the efforts of governmental agencies, organisations and the public. The Republic of Belarus actively supports the WHO initiative on Tobacco Control. All regions promote a healthy lifestyle, including running campaigns to deter smoking, alcohol abuse and drug use. Diverse actions, such as weeks of health and cultural events, are organised regularly.
The state is keen to encourage young Belarusians into sports, with public organisations organising events even for the youngest of toddlers, and their parents. The first Baby Race took place in 2008 and has since become a regular event, with races for 9, 10 and 11 month old children. Of course, the initiative aims to create a fun atmosphere in which to celebrate 'getting moving', with prizes for winners.
The Belarusian Football Federation recently launched the 'Give a Soccer Ball to a Child' charity marathon. In the last days of the school year, around 5,500 first grade pupils from secondary special educational establishments
of the Minskaja voblasć each received a ball, regardless of their location in a village or town.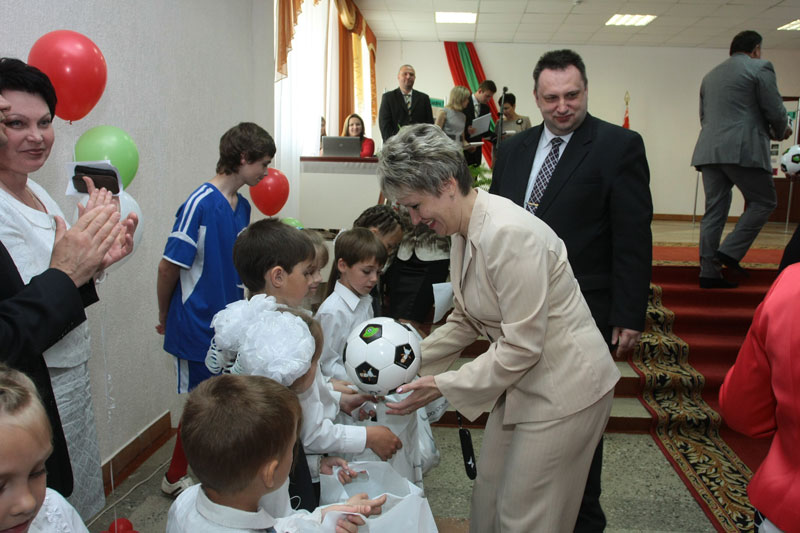 In the new school year, Belarus plans to organise the Republican Olympiad for Schoolchildren: Physical Education and Health. Among the 'Olympic' sports will be those covered by the school curriculum: from gymnastics, acrobatics, athletic gymnastics and aerobics, to swimming, table tennis, basketball, handball and football.
Winners will receive a place at higher educational establishments in their sporting specialty on preferential terms. In turn, students of higher educational institutions will gain an excellent opportunity to pursue their favourite sport in their alma mater. At the moment, Belarus is among the 25 strongest countries, ahead of Canada, Sweden, Germany, the UK, Norway and Kazakhstan.