In January 2013, the Webometrics Ranking of World Universities embraced forty-nine institutions of higher education of the Republic of Belarus. Webometrics covers the websites of more than 20,300 universities worldwide.
Belarusian top ten universities
1. The Belarusian State University was founded on February 25th, 1919. In the 1930s, it became a centre attracting famous scientists and teachers. Albert Einstein wanted to work at the BSU but his application was rejected personally by Joseph Stalin.
Today, the Belarusian State University comprises:
ten educational establishments, offering studies in sixteen faculties, four institutes and 178 chairs;

seven scientific research institutions, as well as forty-one research and development laboratories on the premises of faculties and thirty-one student scientific research laboratories; and


eleven unitary enterprises.
BSU offers studies across sixty-three specialities, over eighty-one areas, and 260 specialisations. There are sixty-five Master's Degree specialities, 118 post-graduate degree specialities and twenty-two specialised councils.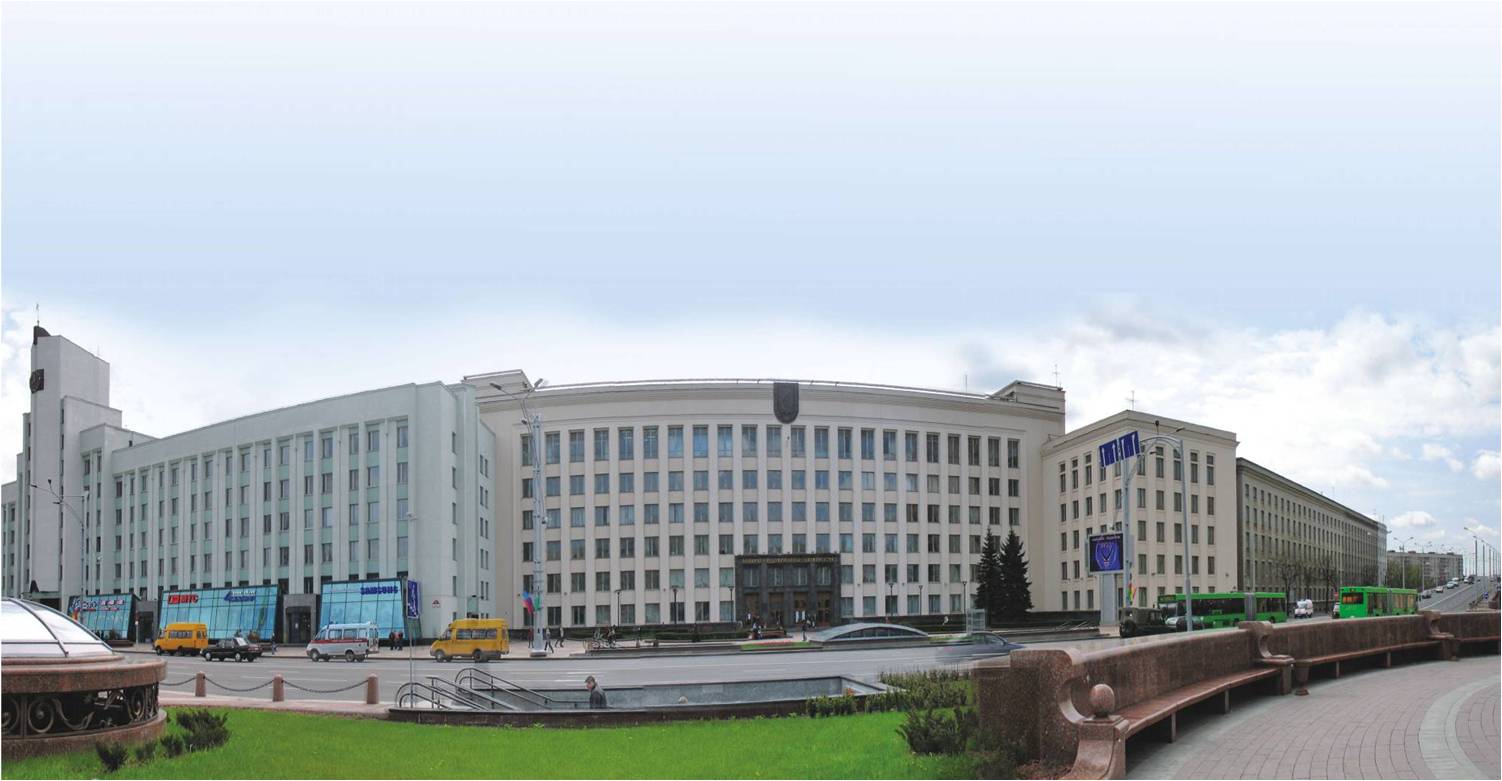 For the 2012/2013 academic season, over 300 students from eighteen countries enrolled at the BSU. Primarily, foreign students chose the Faculty of International Relations (ninety-four people), the Faculty of Economics (sixty), the Faculty of Philology (forty-nine), the Faculty of Law (thirty-eight) and the Faculty of Geography (eighteen). In total, this year, over 2,000 foreign citizens are studying at the BSU, with 272 graduates across thirteen faculties having received diplomas.
The country's first national memorial, a monument to famous figures of Belarusian science and culture, stands in the BSU courtyard.
2. Grodno State University celebrates its foundation annually, from February 22nd to March 7th. On February 22nd, 1940, a teachers' institute was set up in Hrodna, and studies began on March 7th. Since 1957, the university has borne the name of the greatest Belarusian poet, Janka Kupala. On October 13th, 1978, the pedagogical instate became Grodna State University, named after Janka Kupala. As part of the Latvia-Lithuania-Belarus trans-boundary co-operation programme, a virtual centre of oral history is being set up at Hrodna State University.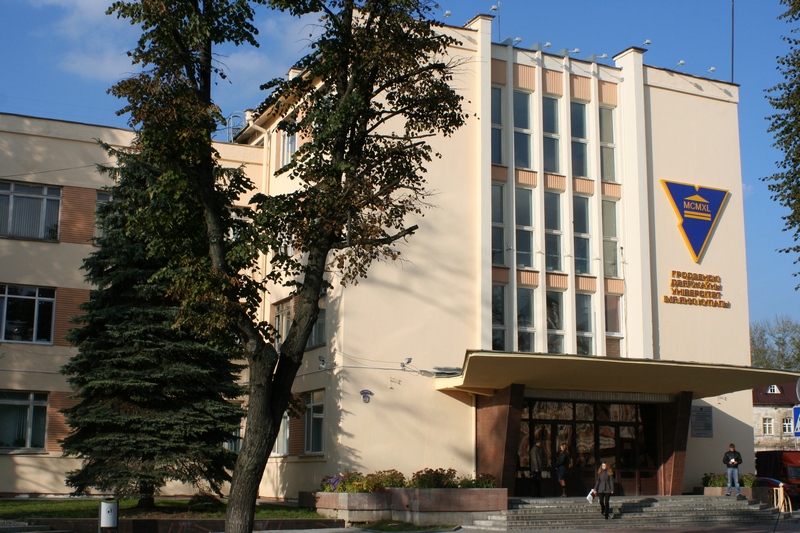 3. Belarusian State Pedagogical University, named after M. Tank began its work as a teachers' institute, under the Ministry of National Enlightenment of the Russian Empire, on June 22nd, 1914. The educational establishment was granted the status of a university in 1993 and, within two years, had been awarded the name of the Belarusian writer Maksim Tank.
19,000 people study at the BSPU (full-time and by correspondence) as well as at the Institute for Advanced Training and Retraining. In 1991, the BSPU became Belarus' only university to open a planetarium, presenting an exact copy of the constellations. In 2004, a Foucault's Pendulum was installed in the lobby of the university's main building, consecrated by the Patriarchal Exarch of all Belarus, Metropolitan of Minsk and Sluck, Filaret.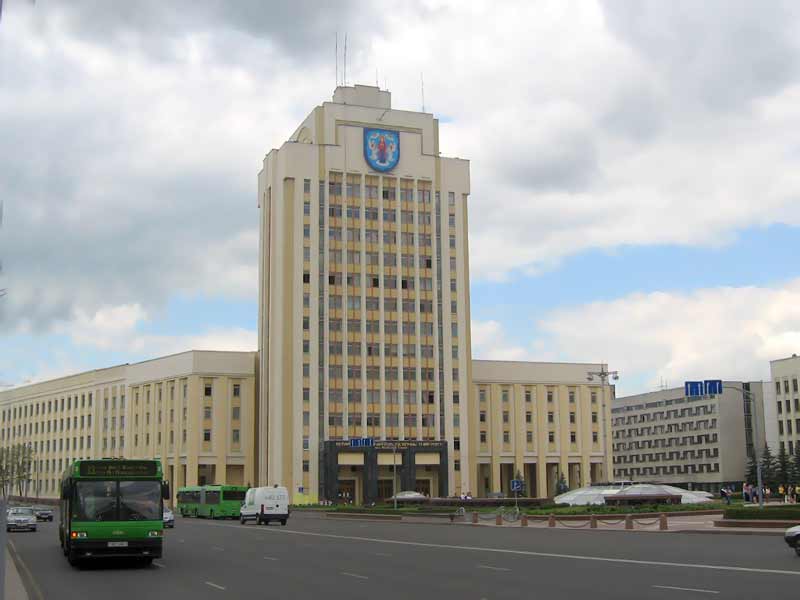 The BSPU is a member of the Eurasian Association of Universities and is part of the Education 2.0 Republican project.
4. Grodno State Medical University has trained over 16,000 doctors and medical attendants with higher education, including around 300 foreigners from twenty-five countries, since it opened on October 1st, 1958.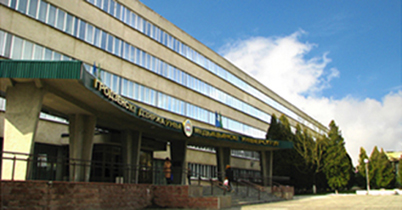 At present, Grodno Medical University has four scientific laboratories, and boasts scientific schools of surgeons, paediatricians, biochemists, histologists and specialists in infectious diseases. The university's work has brought contemporary methods of examination, treatment and rehabilitation into wide practice.
In 2000, the title of Doctor Honoris Causa of Hrodna State Medical University was founded. It has been awarded to the Metropolitan Filaret, as well as to famous professors from Belarus, Ukraine, Poland and Germany.
Grodno State Medical University is Belarus' first medical university to use the quality management system, complying with the requirements of ISO 9001 in the national (STB ISO 9001-2009) and German (DIN EN 9001-2008) systems.
5. The Belarusian State University of Informatics and Radioelectronics opened on March 15th, 1964, as the Minsk Radio Engineering Institute. In the early 1990s, it became the country's largest higher educational establishment, training up to 95 percent of those studying radio-technical specialties. On December 23rd, 1998, the BSUIR gained university status.
Over 16,000 students, as well as Ph.D. candidates study at the university, across thirty-five specialties; it also offers thirty Master's Degree specialties, and twenty-eight Ph.D. scientific specialties, as well as nine types of doctoral degree. In June 2013, a student of the Informatics Chair of the Faculty of Computer Systems and Networks, Aliaksiej Ropan, was named among the top twenty-four programmers worldwide (according to the prestigious TopCoder Open competition).
6. The Belarusian State Medical University traces its history from its inception as the Medical Faculty of the Belarusian State University, having opened in 1921. As an independent educational establishment, it began its work in 1930. In 2001, it was granted the status of a leading medical university of the Republic of Belarus.
The Belarusian State Medical University has six faculties:

general medicine;

paediatrics;

military-medicine;

dentistry;

preventive medicine; and


a medic

al faculty for international students.
At present, 6,513 students, sixty-eight Ph.D. candidates and 286 clinical residents study at the University's sixty-seven chairs. Of these, 808 are foreign students and 74 are foreign clinical residents.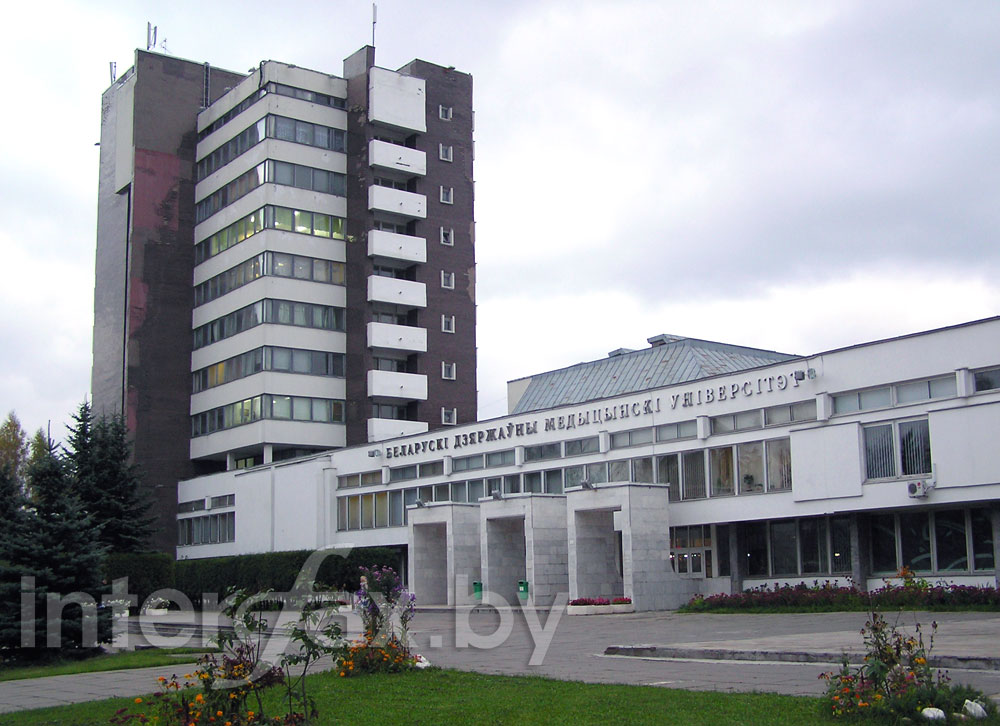 The Belarusian State Medical University is an associate member of the International Association of University Alumni. Since 1990, the Belarusian State Medical University has been a member of the International Association of Higher Medical Education Graduates and the Association of Medical Schools of Europe (AMSE). Moreover, it has been co-operating with the World Health Organisation and the World Society for the Protection of Animals (WSPA) while taking part in many international research programmes and projects (TEMPUS, TASIS, etc.).
7. The Belarusian National Technical University was transformed into a higher educational establishment on December 10th, 1920, from Minsk Polytechnic College. In the early 1940s, it became one of the leading technical universities of the Soviet Union, training engineers across seven specialities in four departments, across thirty-two chairs. In 1991, the Belarusian Polytechnic Institute of the Order of the Red Banner of Labour was renamed as the Belarusian State Polytechnic Academy (BSTA). In 2002, it became the Belarusian National Technical University (BNTU). In 2005, the heads of CIS states gave the BNTU the status of a basic organisation of higher technical education among CIS member states.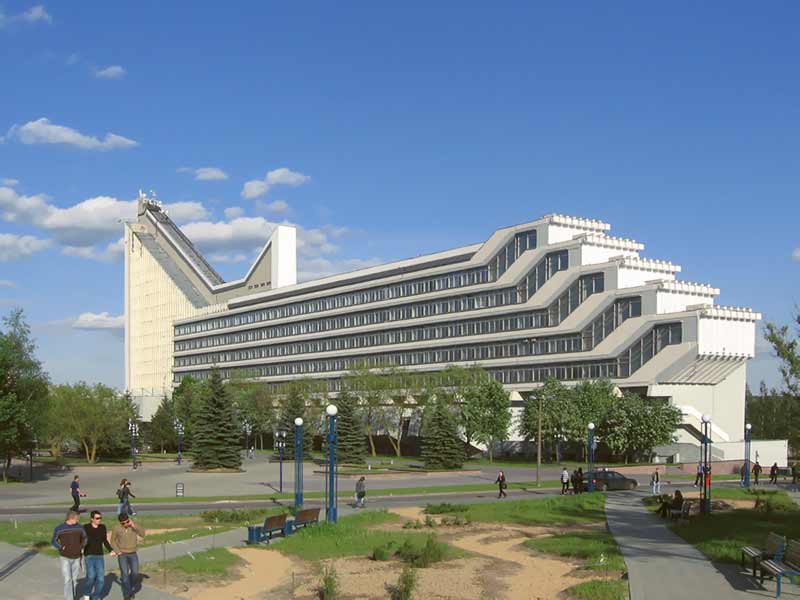 Since its foundation, the University has trained:
more than 175,000 highly-qualified specialists for the Republic of Belarus; and


over 6,500 specialists, for 120 countries worldwide.
In 2013, the BNTU occupied a leading position among the most sought after alumni by employers, yielding only to the Belarusian State University.

8. Gomel State University, named after Francysk Skaryna opened in 1929 as a pedagogical institute. On March 5th, 1939, the Decree of the Presidium of the Supreme Council of the BSSR awarded it the name of famous pilot V.P. Chkalov. In 1969, the Pedagogical Institute was renamed as Gomel State University, becoming Belarus' second university of such high rank. For its achievements in research into the cultural legacy of the Belarusian nation, as well as its cultural and enlightening activity regarding Francysk Skaryna (the greatest humanist of the Renaissance Epoch, the first printer in Eastern Slavonic land and Belarus), the University was given his name, on November 29th, 1988.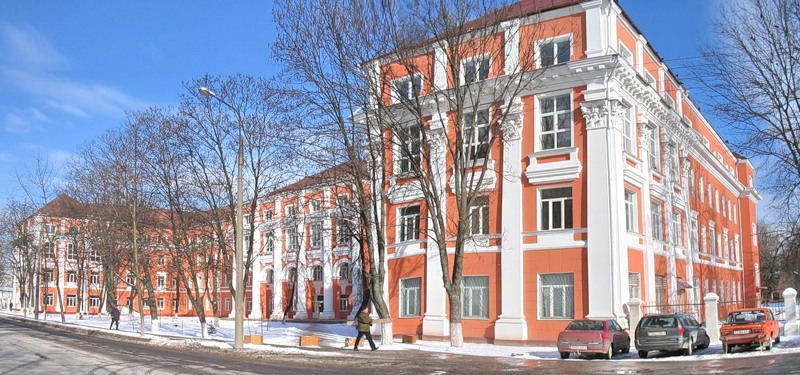 In 2011, the University was accredited as a scientific organisation by the State Science and Technology Committee of the Republic of Belarus and by the National Academy of Sciences of Belarus.
The University comprises two scientific research institutes, and twenty scientific research laboratories, involved in various spheres of knowledge. It oversees the Centre of Collective Usage on Ecological Monitoring and Study of Material Structures and Properties, equipped with unique scientific equipment, as well as highly-qualified specialists.
Gomel State University is a partner of the long-term Tempus' project INOVEST: Eastern Partnership in Pedagogical Innovations in Inclusive Education. In 2013, two laboratories on inclusive education were established at the University.
9. Minsk Innovation University is the youngest university on this list, founded in 1991, on the wave of Perestroika. Belarus needed highly-qualified specialists, able to lead its economic, sci-tech and social development. Today, more than 11,000 students study at the University, full-time and by correspondence, being taught by over 220 qualified teachers, including sixteen doctors of sciences and professors, and sixty-eight candidates of sciences and associate professors.

Minsk Innovation University occupies first place among Belarusian business schools and economic universities (according to the Ranking Web of World Business Schools).
10. The Belarusian State Academy of Agriculture launched on August 15th, 1840, following a decision, in 1936, by the tsarist government, to open an agricultural school in Horki of the Mahilioŭskaja voblasć. Today, the Belarusian State Academy of Agriculture (BSAA) is the largest higher educational establishment centred on agrarian subjects, within the CIS and Europe. The Academy has trained more than 80,000 highly-qualified specialists for the agro-industrial complex (and for other branches). Currently, it has about 15,000 students studying, full-time and by correspondence, across sixteen departments. The Academy offers studies across twenty-four specialities and sixteen specialisations.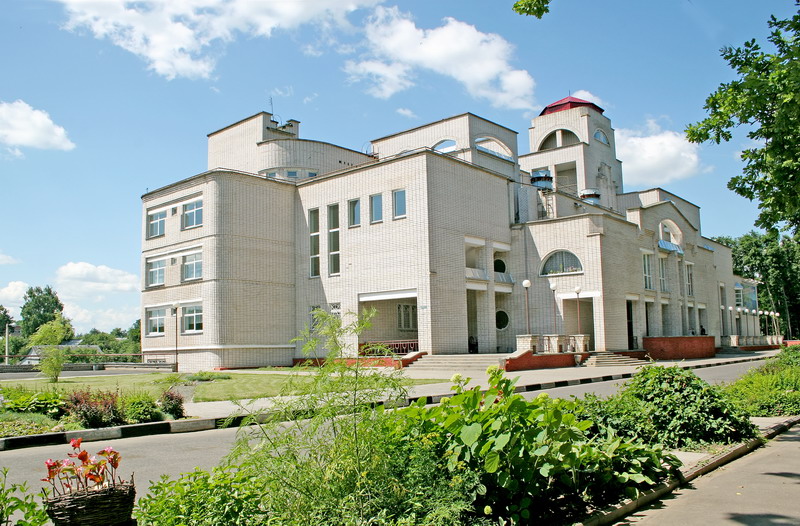 The Belarusian State Academy of Agriculture is a 'town within a town' occupying sixteen educational buildings, and providing accommodation via twelve student hostels. It has a library with an archive of more than a million editions, and a canteen able to seat 800. Most exotically, it has its own botanical gardens, which are used for research. Founded in its early days as an agricultural school, its tree nursery gained the status of a national monument of nature in 1963. It now boasts a unique collection of 366 species, forms and varieties of trees and shrubs, alongside 514 species of medical herbs and ornamental plants. Its greenhouse is particularly fine, having 304 species and varieties of tropical and subtropical plants.