The Republic of Belarus is a country located in Central Europe (28-32° east longitude, 51-55° north latitude) with the territory of 207,6 thousand square km. It borders with Poland, Lithuania, Latvia, Russia and Ukraine. The total length of the state border is 2.969 km.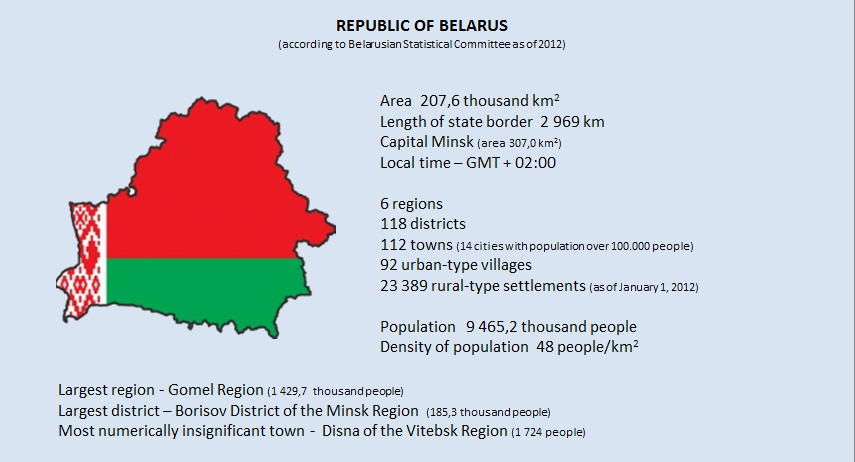 43% of the Belarusian territory is agricultural land, 39% is occupied by forests, 2% — lakes and rivers, 16% — other lands.
The total length of 20.800 rivers in Belarus is 90,6 thousand km.
There are over 10.000 lakes in Belarus.
Belarusian climate – is moderate continental, is influenced by air masses of the Atlantic. The hottest month is July, the coldest one is January.
Local time – + 2 hours from Greenwich Time (GMT + 02:00).
Currency – Belarusian ruble (Br).
Official languages – Belarusian and Russian.
Telephone code – +375.
Domain name – ВY.