The metallurgical industry of Belarus is represented by enterprises of ferrous metallurgy, organizations on preparation and secondary processing of metal scrap, as well as enterprises working in the sphere of powder metallurgy and casting of non-ferrous metals. The feature of the metallurgical industry of the country is that it manufactures products based on imported raw materials and uses metal waste of the economy.
The metallurgical complex of Belarus includes 8 enterprises which produce steel electric round and shaped tubes, steel cast blanks, rolled steel, various kinds of wires, metal cords, bolts, screws, nuts, nails, molding materials, heating equipment.
The iron industry of Belarus specializes in manufacture of steel, iron casting, production of steel and cast iron pipes, metal cords, metal ware and other metal products. The production is mainly focused at the Belarusian Metallurgical Plant in the city of Žlobin of the Homel region. About 80% of the total production of the industry is concentrated at this enterprise.
Powder metallurgy is represented by enterprises of the Belarusian State Research and Production Concern of Powder Metallurgy.
The concern includes: the Powder Metallurgy Research Institute, the Pulse Processes Research Institute, the Technological Institute of Welding and Protective Coatings, the Maladzečna Powder Metallurgy Plant. The non-ferrous metallurgy of the republic is represented by foundry production in Minsk, Homel', Mazyr.
Largest enterprises of the industry
OJSC "Belarusian Metallurgical Plant" is one of the five largest companies in the country. By 2016, the plant, the original design capacity of which amounted to 700 thousand tons of steel per year, plans to reach the level of production of 3 million tons of steel. BMP plans to increase the production of Belarusian metal cord.
OJSC "Mogilev Metallurgical Plant" produces steel, electric round and shaped tubes.
RUE "Gomel Foundry Plant "Centrolit" is engaged in the production of iron casting for machine tool building and mechanical engineering, inlets, grates, artistic and casting furnace.
"Rechitsa Hardware Plant" is the leader in Europe in the supply of construction and special nails. OJSC "Minsk Heating Equipment Plant" manufactures boilers, radiators, fittings.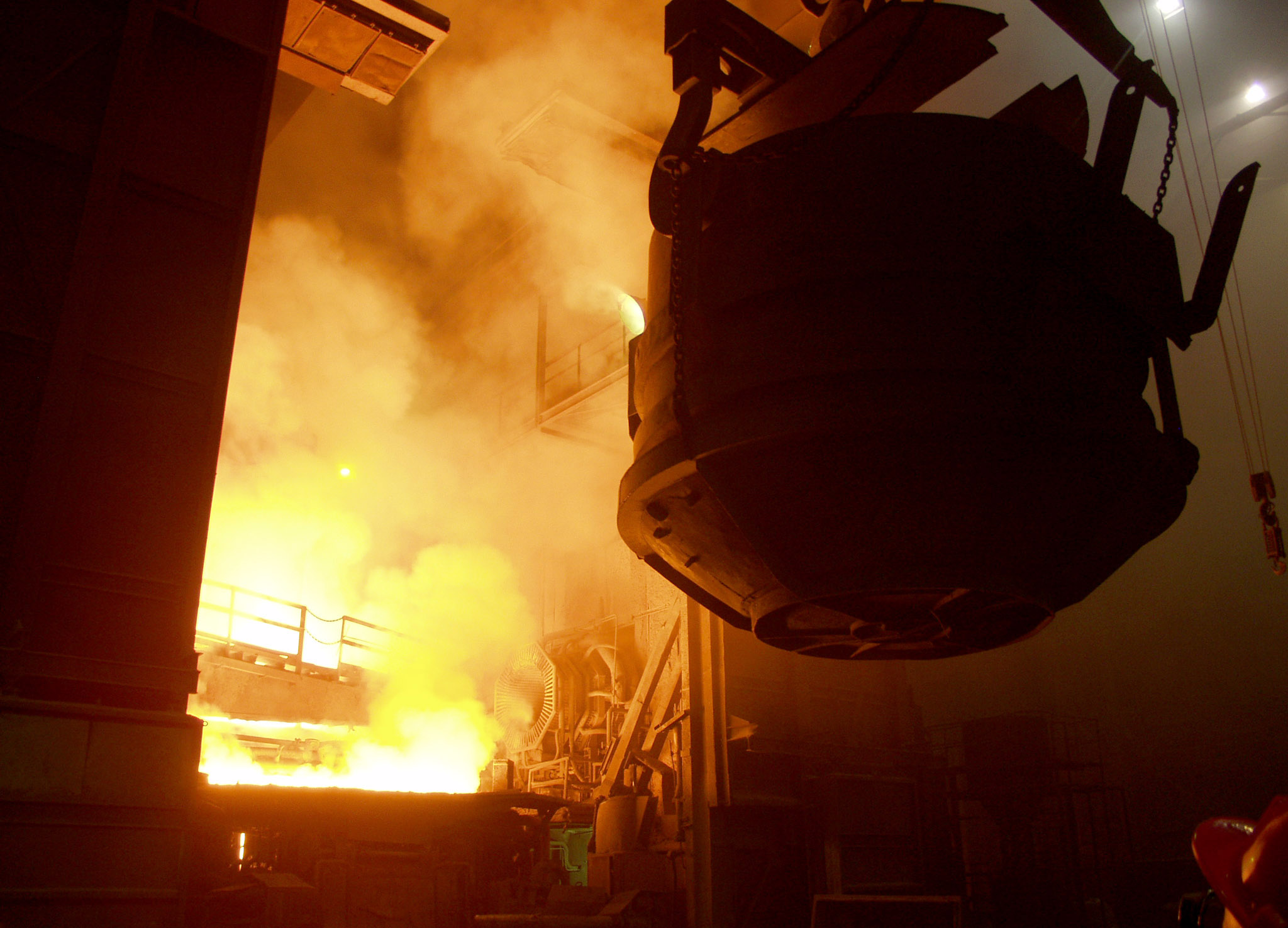 Investments and projects
Major investment projects in metallurgy are concentrated within the framework of the holding "Belarusian Metallurgical Company". One of the examples of successful cooperation with foreign investors is the project of RUE "BMP" and OJSC "China CAMC Engineering" for the supply of break stones and rebar for the construction of a plant producing sulfate bleached pulp in Svetlahorsk.
This is not the first cooperation experience of BMP and Chinese companies that carry out construction works on the territory of Belarus. In particular, in 2012, the enterprise supplied fittings for the construction of hydroelectric power plants in Novalukoml' and Biaroza. Over 113 tons of rebar have been shipped for these projects.