Belarus produces over 500 kinds of petrochemical and chemical products. The petrochemical complex of Belarus includes the organisation of mining, as well as the processing and transportation of oil and oil products. It covers chemistry and petro-chemistry, scientific, design, construction, repair and commissioning organisations. Most are united under Belneftekhim Concern, which is among the largest and most strategically important of the country's industrial complexes.
Industry organisations provide about 30 percent of all industrial output in Belarus and half of exports, which go to over 120 countries worldwide. More than 70 percent of petrochemical products are sold abroad, with a wide distribution network operating abroad, to facilitate these sales.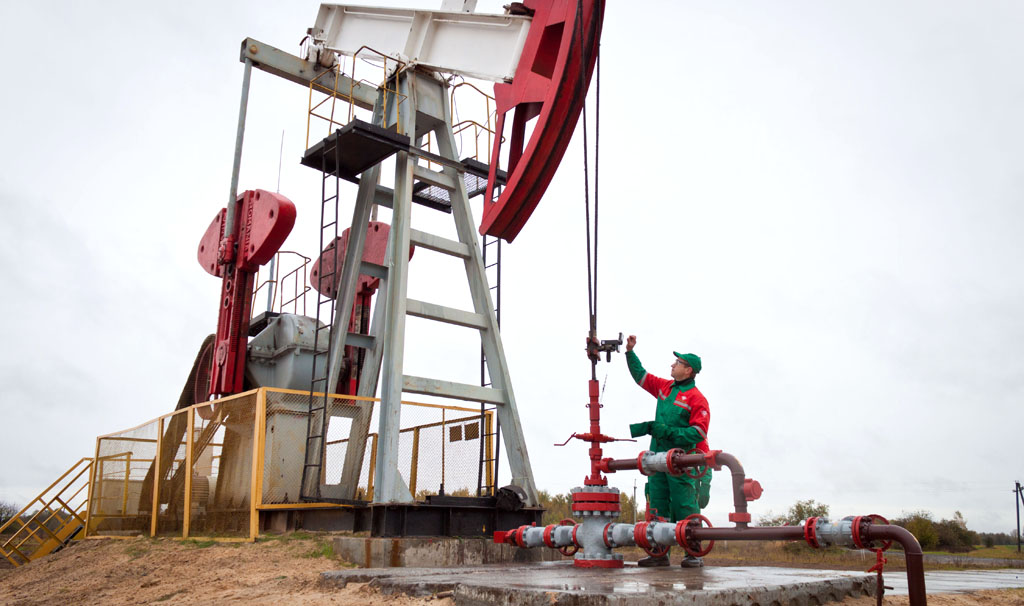 Production Association Belorusneft RUE performs a complete cycle of works relating to oil exploration and production, in Belarus and abroad: in Russia, Venezuela, Ecuador and in other countries.
Every year, 1.645 million tonnes of oil are mined in Belarus. Since 2013, stabilisation of oil production has been achieved through the use of modern methods of exploration and extraction, including the introduction of new techniques and technologies.

The largest network of fuelling stations, under the brand of Belorusneft, provides almost 70 percent of sales of motor fuel within Belarus, and a range of services to consumers, at the most advanced level. Belorusneft has launched a major, innovative project to develop the tourist potential of Belarus; with routes starting from its fuelling stations.
Belarusian refineries (Mozyr Oil Refinery JSC and Naftan JSC) are characterised by a high technological level. As regards the quality and environmental performance of motor fuel, the Republic of Belarus leads among CIS countries.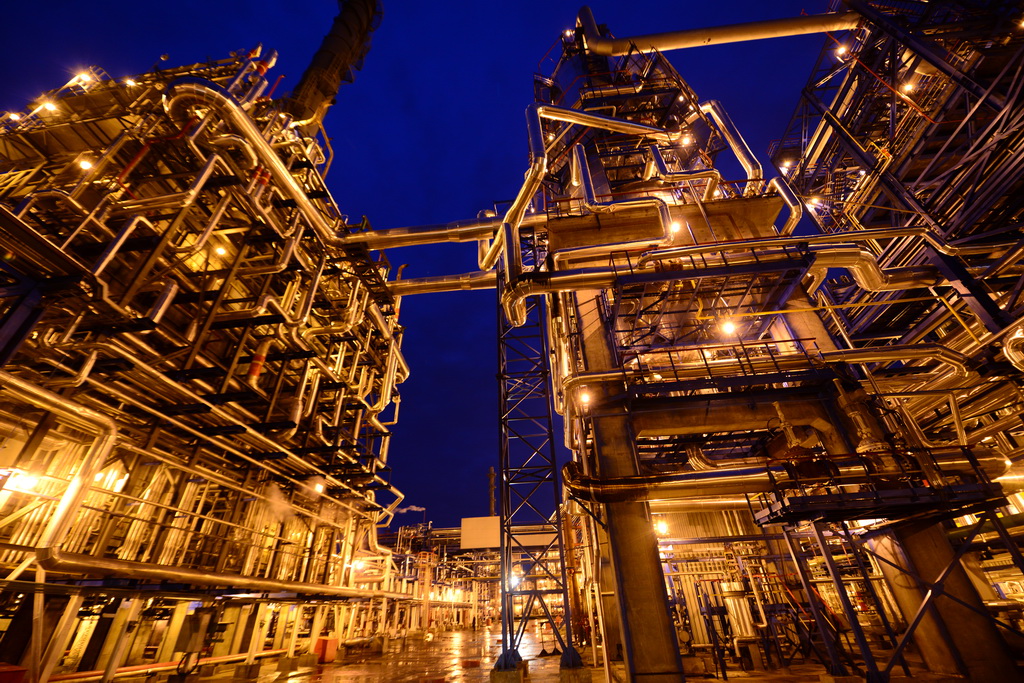 Since 2016, the annual volume of oil refining at refineries has stood at 24 million tonnes. Production includes automobile gasoline, diesel fuel (including for engines in arctic and cold winter climates), fuel for subsonic PT and Jet-1 jet engines, aromatic hydrocarbons and automotive oils.
Owing to major investment projects, refineries fully provide motor fuels meeting 5th ecological grade, in accordance with European environmental standards and the technical regulations of the Customs Union. Refineries process crude oil supplied by the Russian Federation via the export trunking oil pipelines of Russia's Transneft JSC.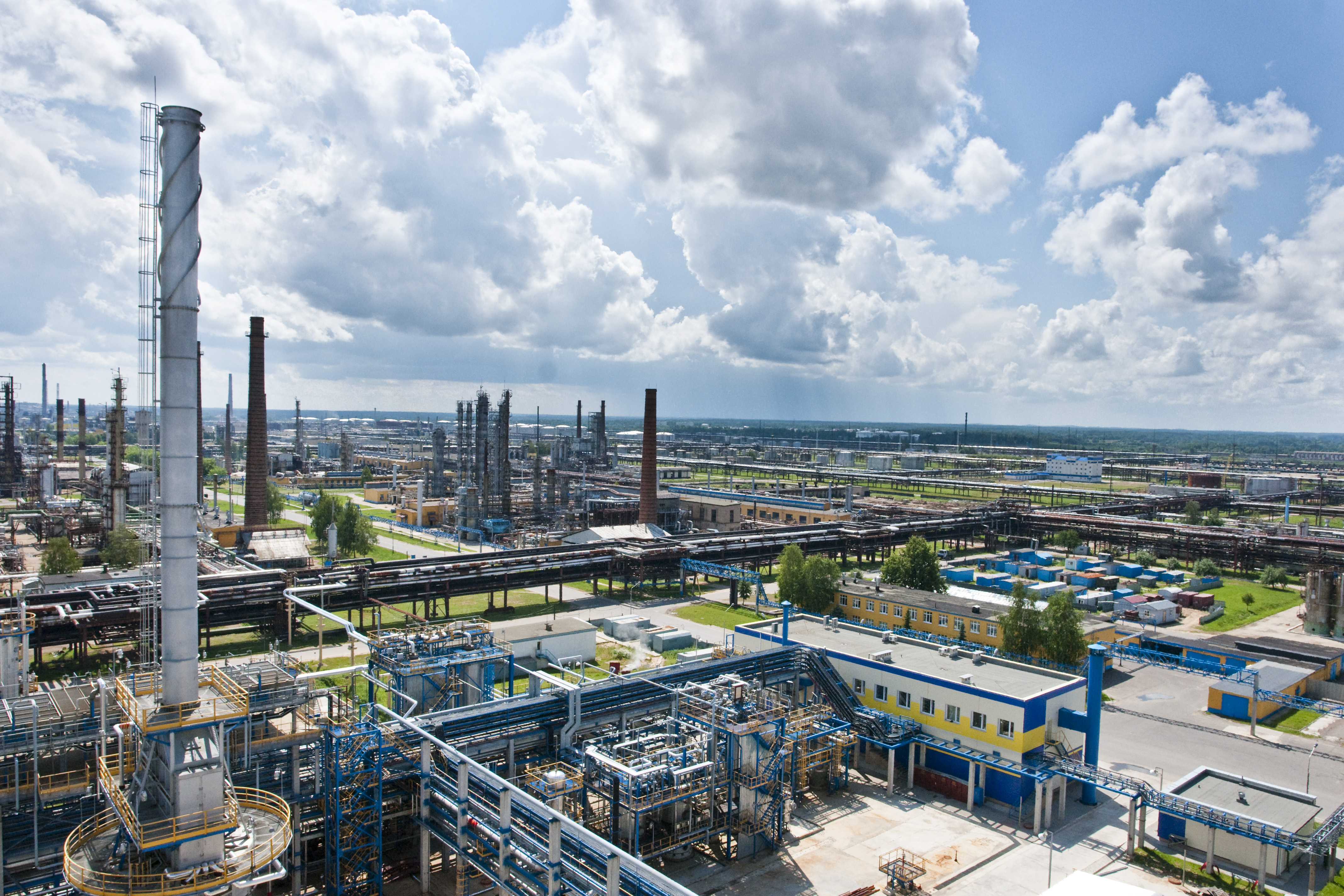 Belarusian oil transportation companies Gomeltransneft Druzhba JSC and Polotsktransneft Druzhba JSC service these pipelines, ensuring the supply of oil to refineries and transportation of transit flows to Poland and Ukraine.
Belshina JSC produces over five million tyres of over 300 types annually, for passenger cars and heavy trucks, road construction, lifting-transporting, agricultural machinery and tractors. Babrujsk is especially proud of its super-large sized tyres, as used on giant BelAZ vehicles.
As part of its technical re-equipment, Belshina JSC has mastered production of modern tubeless full-steel cord tyres of regulated pressure, with enhanced cross-country capacity, able to carry twenty-one tonnes (including for use on MZKT dump trucks). Modernisation of passenger car production has expanded the range of passenger car tyres meeting international quality standards, alongside the technical re-equipment of full-steel cord tyres for trucks.
Organisations within the petrochemical complex of the Republic are producing mineral fertilisers of various types: nitrogen (Grodno Azot JSC), and phosphate and complex (Gomel Chemical Plant JSC).
Production of industry-made fibres is being developed at SvetlogorskKhimvolokno JSC and at Mogilevkhimvolokno JSC.
Meanwhile, Khimvolokno Plant (of Grodno Azot JSC) produces polyamide fibres and yarns and cord fabrics, as well as primary polyamide-6 and composite materials.
Polymir Plant (of Naftan JSC) specialises in production of high density polyethylene, of both basic grades and compositions. It also produces a wide range of acrylic fibres. Also in production are glass fibre and glass fibre products, at Polotsk-Steklovolokno JSC, and paraffin, at Mineral Wax Plant JSC. Paints and lacquers are made at Lakokraska JSC, in addition to other items.
Modern production methods, with continued emphasis on technical re-equipment and modernisation of facilities, are helping the branch remain stable. It boasts highly skilled workers and specialists, and a high technological level.
All organisations of the Belarusian petrochemical complex work under the ISO 9000 system of international quality standards.
Work to introduce ISO 14000 environmental management standards and OHSAS 18001 occupational safety and health management standards is ongoing.
Motor fuel of 5th environmental grade is sold in Belarus, and work continues to expand the distribution network, seeking out new business partners, and promoting petrochemical and chemical products to foreign markets, as the strategic direction of the complex's organisations.