Strategic location, skilled personnel, transport and logistics and industrial infrastructure, substantial legislation, equity and investment — Belarus has a whole range of factors necessary for efficient production and competition on the global market.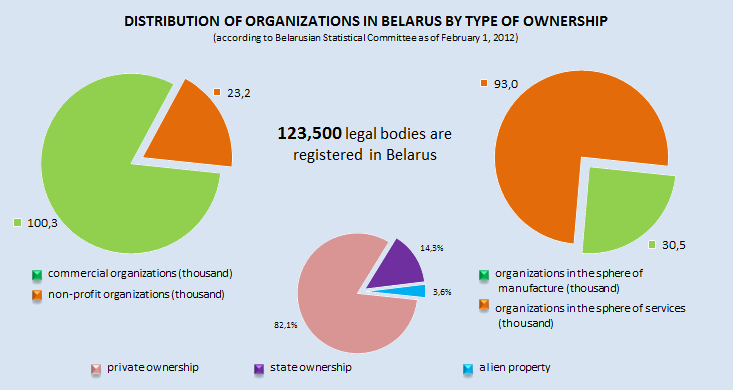 Belarus is not so rich in natural resources, such as neighboring Russia, and belongs to the group of states that do not develop due to the use of resources, but due to factors of production. The government is making efforts to improve its structure forwarding to innovation development.
Human capital is the most important resource of the Belarusian economy. Many investors call availability of highly qualified human resources in the country, among the reasons why they are investing their capital in Belarus.
The Belarusian labor market has a stable situation. Even during the difficult crisis in 2011 in there have been no mass layoffs in any of the sectors of the economy. In 2012, experts said the greatest demand in specialists of the spheres of building, IT, accountants, physicians, administrative staff, sales. Specialists of not only highly specialized knowledge, but also the more advanced — such as foreign languages, international standards — are also in demand on the Belarusian labor market.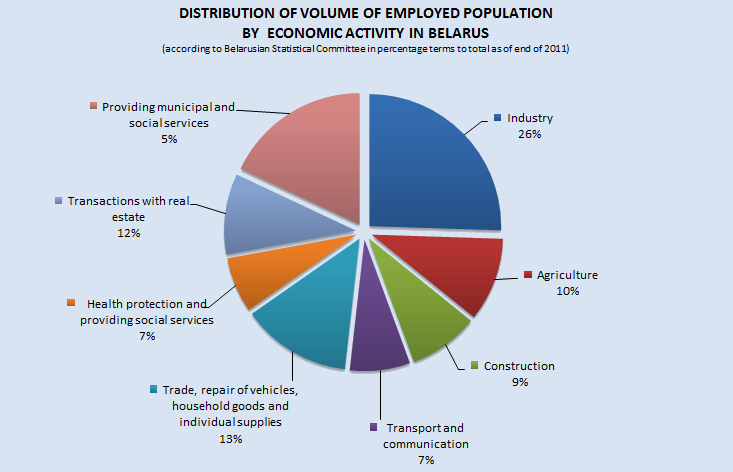 According to the National Statistics Committee, 4.572,2 thousand people were employed in the economy of the Republic of Belarus in January-August 2012. Organizations of the republic (except small non-state enterprises) in January-August 2012 hired 585,6 thousand people, including the additional introduction of jobs – 34.000 people.
The number of unemployed registered with the labor, employment and social protection authorities at the end of August 2012 amounted to 27,8 thousand people.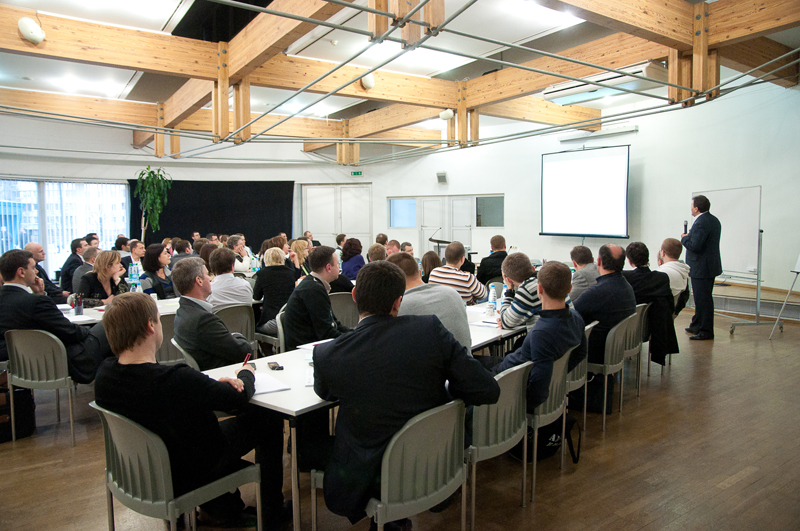 Belarus can be proud of the achievements in the fight against unemployment. Today, in some specialties the number of vacancies is higher than the number of applicants. If a citizen can not find a job, he is given the opportunity to retrain for another specialty at courses at the local labor and employment authorities. As of January, 1 2012 the unemployment rate was 0,6% of the economically active population. This is one of the lowest in Europe.
First of all, the problem of unemployment in the country is solved with vocational training, retraining and advanced training. In January-August 2012 the employment service sent 6,2% of the unemployed in need of employment to receive new knowledge.