First cheese festival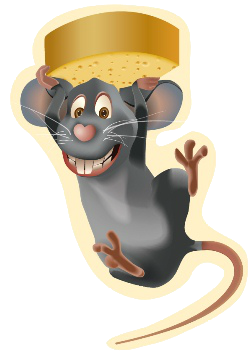 The First cheese festival
near Minsk is going to start 15 June, 2013 on the territory of the Belorussian museum of the national architecture and mode of life. Open-air format of the event will allow guests to spend the whole day in the open air, enjoying flavors of the most tasteful kinds of cheese made by Belorussian milkmen.
The venue is not accidental. The exposition of the Belorussian state museum of the national architecture and mode of life is located on an area of 150 hectares, which will give a great number of tourists a possibility to stay comfortably. Moreover guests will get acquainted with more than 30 objects of the national architecture of the end of 19th the beginning of 20th centuries: mills, a church, a school, peasant estates with renovated interiors and way of life objects , characterizing different regions of Belarus.
Guests of the festival will have a wonderful opportunity taste various kinds of cheese, to take part in the tasting contests, to buy delicious dairy products, to enjoy spectacular performances and good music, to try their strengths in sport competitions and to have a picnic outdoors (
festeval program
).
Cheese festival will gather the leading producers of cheese products from various regions of Belarus e.g «Slutsk cheese factory», «Babushkina krynka» (Mogilev), «Savushkin product» (Brest), «Moloko» ( Vitebsk), «Milk products» (Gomel), and the rest. Moreover the producers of confectionary , meat and nonalcoholic and other branches will represent their products.
It is very easy to get to the venue: additional transport from the bus station «Jugo-Zapadnaya» will be launched and it will stop at the nearest metro stations, or one can get there by car, it's just 4 km from Minsk ringroad behind a market «Malinovka».
Those who wish to visit the Cheese festival, please address tourist company «Solvex», tel. +375 380 01 07(12), + 375 44 769 39 37. Application form you can send to e-mail oxana@solvex.by, incoming@solvex.by. The application form is very easy. You should point the info about yourself: dates of arrival and departure, your preferences of staying and other services. You passport data. After getting an application form , a specialist of the company will contact you to agree on the conditions of staying and the procedure of payment.