Seven things to do in Belarus
1. Visit Polotsk — the most ancient Belarusian town
2. Try draniki
Draniki are the most famous dish of the Belarusian cuisine. You just do not have the right to leave Belarus without trying these amazing pancakes with their crispy golden crust, piping hot! Potatoes are widely used in the Belarusian national cuisine. Draniki (potato pancakes) are prepared very simply. The base of the dish are potatoes grated on a fine grater, mashed potatoes, finely chopped fat, mushrooms, forcemeat can be added to them. They are served with sour cream, milk, mushroom sauce, and even — for gourmands! — with red caviar.
3. Visit the Radzivill Family in Nesvizh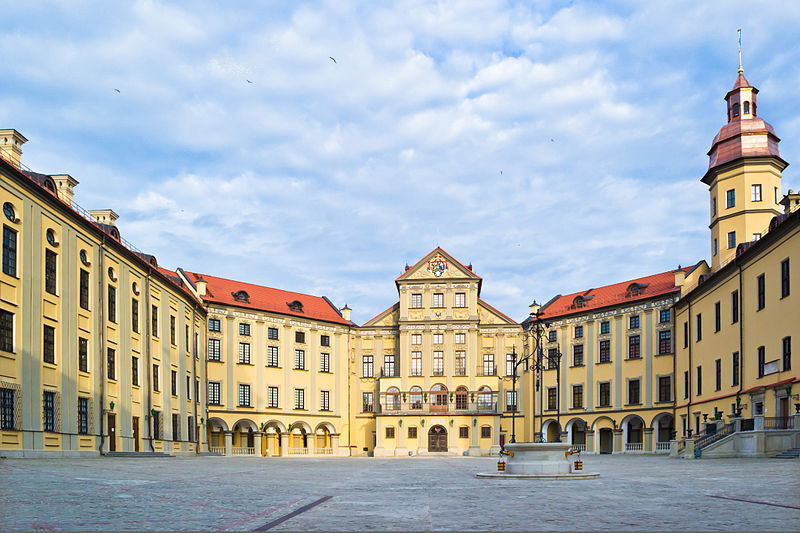 The foundation stone was laid in the residence of the Radzivill Family at the end of the 16th century. During the Soviet times the palace turned into a sanatorium, today it has been restored and opened to the public. Who knows, maybe you will happen to meet the most famous Belarusian ghost – the Black Lady …
4. Stare into the eyes of the bison
5. See the National Library
The giant "diamond" of the National Library is one of the most futuristic buildings of the Belarusian capital. The National Library of Belarus enters the top-50 most "unusual buildings of the world", where it ranks 24th. Enjoying the evening lights of the "diamond" is a great chance for a romantic walk in the moonlight!
6. Visit the residence of the Belarusian Father Frost in the Belovezhskaya Puscha
7. Rest on a rural farm