Belarusian Brands
One in three dump trucks produced globally is manufactured by Belarusian Autoworks (BelAZ trademark), one of the leading producers of construction machinery and vehicles for open-pit mining.
The reputation of "BELAZ" trademark reflects the years of stable development. Steady efficiency growth, technology development, innovations implementation — only this approach helps to meet the demands on the market.
30%
♦ 30% the share of the company on the global market of superheavy mining dump trucks
♦ >80 countries in the world included in the geography of supplies
♦ 450 tonnes payload capacity of the biggest dump truck in the world — BELAZ-75710
♦ >550 modifications of mining equipment have been developed for operation in different climate conditions
An interesting fact: just imagine that the world's biggest animal – the blue whale – weighs about 200 tonnes. So, theoretically BELAZ-75710 can lift two of those giants!

---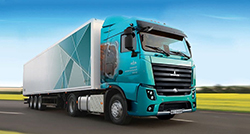 MAZ
Belarusian brand MAZ attracts attention of the countries that need world-class trucks, truck tractors, and chassis.
Besides, Minsk Automobile Plant's produces passenger vehicles. City buses and coaches, tour buses and special-purpose buses manufactured by the company can be seen all over Belarus and abroad.
The company's highly reliable trucks take part in prestigious rallies, including the Dakar. Several times they have managed to make it to the podium.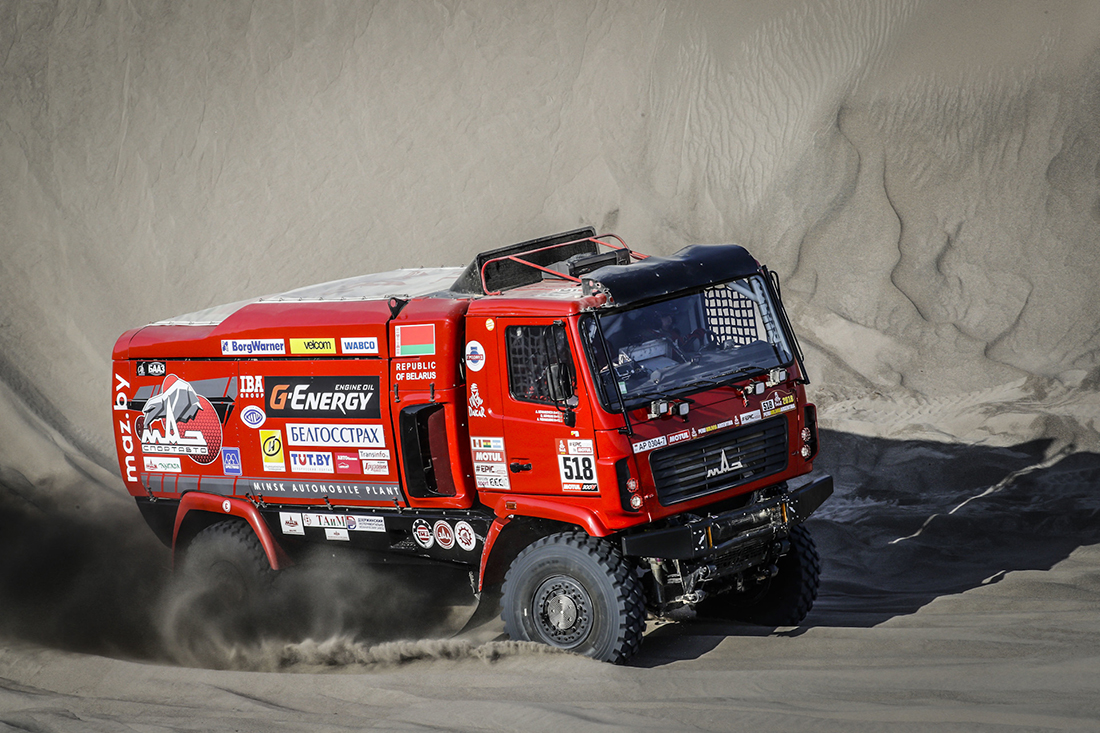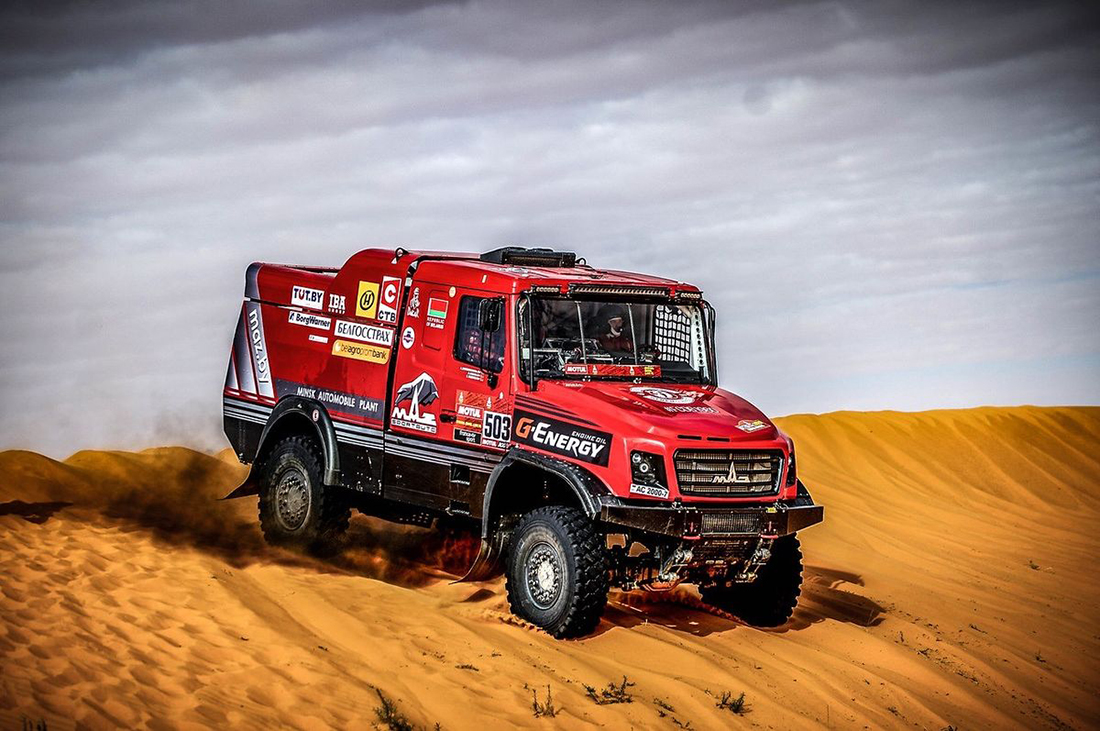 ---
Belkommunmash is one of the CIS major manufacturers of electric transport.
Trolleybuses, electric buses and tramcars offer eco-friendly and convenient transport solutions for megalopolises.
Belkommunmash's cutting-edge trolleybuses are equipped with diesel generators to move without electric energy, as well as with the GPS systems, tilting systems, USB ports and sockets for laptops.
Belkommunmash is implementing joint projects with the following partners: the Swiss company Stadler Rail AG (they are about to begin producing two-storied trains for Russia's Aeroexpress) and Polish PESA Bydgoszcz SA (rail buses).

---
Minsk Tractor Works was founded on May 29, 1946. Today the works, which employs more than 16000 people, has turned into one of the largest manufacturers of agricultural machinery not only in CIS region, but worldwide.
Minsk Tractor Works is the world's leading manufacturers of wheeled tractors holding about 8-10% of the global market. The company offers over 60 models and 100 modifications of tractors for all kinds of climatic conditions.
Competitiveness of the products of OJSC "MTW" is tested by life itself and a long representation in the markets of developed countries. Farmers all over the world are attracted by tractors "Belarus" primarily because of their service reliability, ease of operation, availability of maintenance and reasonable prices.
---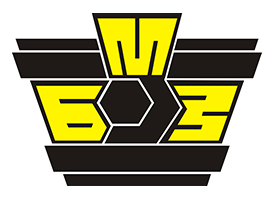 Belarusian Steel Works (BMZ trademark)
Belarusian Steel Works (BMZ trademark) is not only one of the country's biggest exporters, but It also incorporates all the technological stages, from steel production to the sales of finished products: rolled metal products, pipes, wires, steel fiberboard and so on.
The Zhlobin-based company is partners with such world-famous tire producers, as Michelin, Goodyear, Continental, Pirelli, and Bridgestone. BMZ's products were used during the construction of Olympic facilities in London 2012 and Sochi 2014.
The company sells its products to over 100 countries worldwide. Among them are Australia, 38 European countries, 2 North American countries, 13 Latin American countries, 39 countries of the Middle East and Africa, 14 South-Eastern Asian countries and 10 CIS countries.
Export in total dispatched quantity of products is approx. 85,0 per cent.
---
Company group GEFEST specializes in modern kitchen appliances. The product range includes gas and electric cookers, built-in cooktops and ovens along with air cleaners.
Homemakers from several countries of the world have praised GEFEST cookers for the ease of use and their sleek design. About 80% of the company's products are exported.
Today the company is one of the leading producers of cookers in the CIS region and has made about 30,000,000 cookers throughout its 65-year long history.
---
Atlant is known primarily as a manufacturer of refrigerators and freezers. Atlant's reliable and ergonomic energy-efficient kitchen equipment as well as other household appliances such as automatic washing machines and electric kettles are exported to the CIS countries, the EU and Australia.
---
The first Belarusian gasoline was produced at NAFTAN in 1963. Novopolotsk-based Naftan is a leading petroleum chemistry enterprise in Belarus, producing over 80 types of petroleum derivatives: motor gasoline, various diesel fuels, jet aircraft fuel, aromatic hydrocarbons, asphalt and lubricating oils. Over 60% of its products are exported to more than 40 countries worldwide, including the Baltic states, Ukraine, Poland, Russia, Norway, the UK and the Netherlands.
Over the past few years the quality of Naftan fuels has been brought into compliance with European specifications. Naftan produces AI-92 and AI-95 gasolines and increases the production of the main export product — diesel fuel, which complies with Euro-5 standard.
Diversification of product range and oil production modernization continues. Among the latest innovations there are all-season oils "Naftan Garant" (SJ / CD) and "Naftan Premier" (SL / CF) which are manufactured using the formula and additives from leading manufacturers.
Work on launching in manufacture the oils with modern additive packages by JLLC "LLK-Naftan" is in progress. New approaches will allow to produce base oils of higher classification groups, which are the analogues of expensive imported products.
---
Belaruskali is one of the world's biggest producers and exporters of potash fertilizers. The company's history dates back to 1958 when the development of the ancient Starobin deposit of potassium salt was launched in Polesie. Belarus' only "town of miners" – Soligorsk – was built not far from the deposit and became home to the CIS' only speleotherapy clinic.
Belaruskali products meet the highest requirements and are recognized by the highest international awards. These facts allow the Company to compete successfully with other producers and export products to more than 130 countries.
At present, the Company is involved in large-scale investment enterprises such as the construction of the Petrykov mining and processing plant and building Darasinsky mine.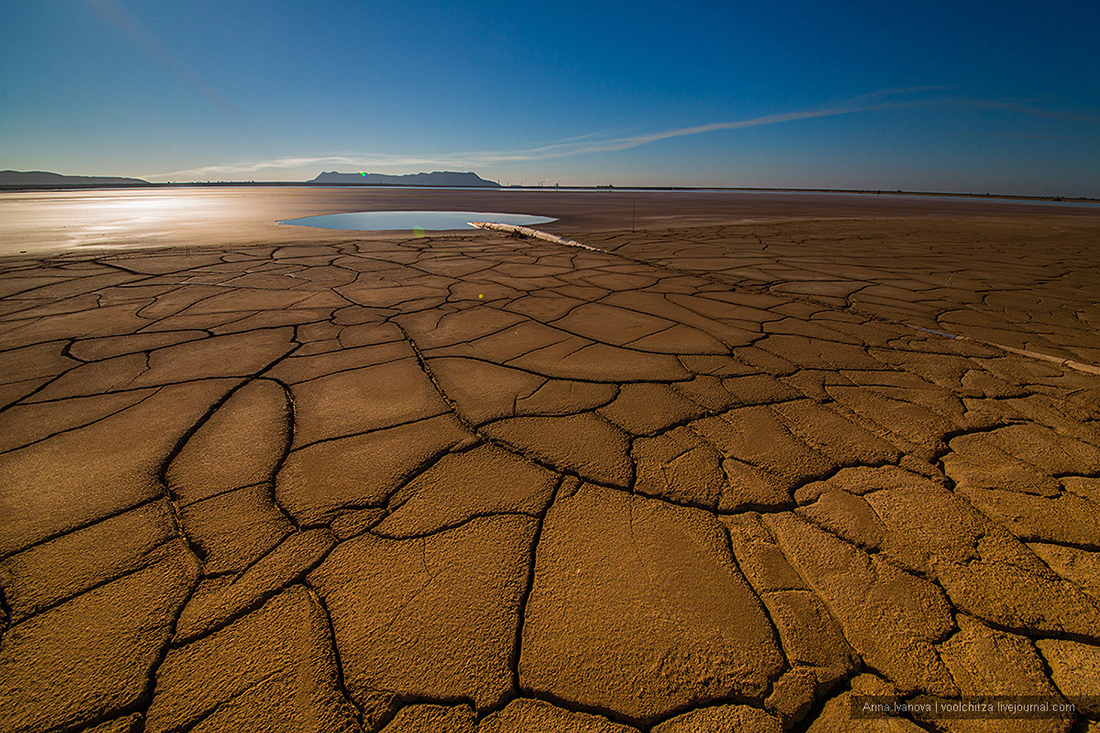 By the way, this is not Mars. This is what the surroundings of Soligorsk look like and these are the so-called Soligorsk slag heaps, which forms when one of the largest potassium salts reserves ran dry.
---
Belshina is one of the largest tire manufacturers. The product range includes over 300 dimension types of tires for cars, trucks and heavy haulers, electric transport, buses, tractors and dump trucks. The company maintains business relations with more than 70 countries around the world and is open for mutually beneficial cooperation.
Modern technical level of the company's equipment, qualified staff, advanced science and technology, high culture and organization of production help deliver high quality tires.
Taking into account tire market conditions, as well as the latest achievements of tire industry, the company's technology and design experts are working hard to update and expand the range of products, improve their quality.
Due to their reliability, durability, comfort Belarusian tires are highly appreciated by both home and foreign customers.
---
Santa Bremor has grown into one of the major food producers both in Belarus and in Eastern Europe in general.
Every day the company produces about 1 million packages of finished products, which is more than 120,000 tonnes per year.
Santa Bremor has 6 plants operating in Belarus and Russia. Each plant boasts state-of-the-art equipment, machine-aided manufacturing and innovative technologies.
To cater for customers from different countries, an effective distributive system has been implemented, with companies operating in Belarus, Russia, Ukraine and Moldova. Santa Bremor supplies its products to 45 countries of the world.
The most famous brands are Santa Bremor, Russkoe More, Matias, Babushka Anya, YUKKI, TOP, Soletto. Each brand has its own unique history and character.

---
Savuskin Product is the leading dairy producer in Belarus as well as one of the largest dairy producers in Eastern Europe.
The company has not only topped the list of Belarus' most efficient food producers, but has also served as consumers' favourite brand for more than 18 years. The company's products have been recognized on the international level in such respectable competitions as Superior Taste Award (Belgium).
The company's product range exceeds 200 names of products: milk and butter, sour cream and curd, cheese, yogurt and sour-milk drinks, desserts, juices and nectars. Savushkin Product is popular not only in Belarus. The company exports about 60% of its output to more than 20 countries (Russia, Ukraine, Kazakhstan, EU, UAE, Jordan, China, USA, Israel, etc.).
Here you can have a look at their export map.
---
Today Mogilev-based Babushkina Krynka is Belarus' largest dairy producer. The holding company's daily output reaches 1,700 tonnes of milk.
The company produces over 250 names of products under several trademarks. The product line-up features milk and dairy products, sour cream and cream, baby food, yogurt, curd and cheeses, ice cream.
Babushkina Krynka exports its goods to more than 35 countries: Russia, Ukraine, Kazakhstan, China, Germany, Iran and others.
---
Kommunarka Factory has hundred years long history.
Every year Kommunarka produces over 27,000 tonnes of confectionery of more than 350 items of confectionary.
From the moment of its foundation to the present day, only natural raw materials have been used in the production of confectionery products, which made the factory famous in different parts of the world (the U.S., Germany, Israel, the UAE)
Minsk-based factory supplies its products to more than 26 countries of the world including Russia, the United States, Israel, Germany, Kazakhstan, Turkmenistan, Mongolia, Germany, Canada, China, etc.
---
A factory named Prosvet was opened on June, 4th 1924. This is when the history of the Spartak confectionary factory began.
The main products are caramel, candy, chocolate, biscuits and waffles, cakes and pastries. At present, the factory has four main workshops: a biscuit workshop, a caramel workshop, a waffle workshop and a candy-chocolate workshop, where the above-mentioned confectionary items are produced.