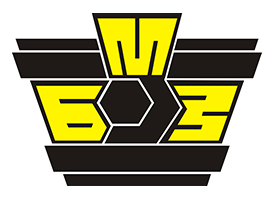 Belarusian Steel Works (BMZ trademark)
Belarusian Steel Works (BMZ trademark) is not only one of the country's biggest exporters, but It also incorporates all the technological stages, from steel production to the sales of finished products: rolled metal products, pipes, wires, steel fiberboard and so on.
The Zhlobin-based company is partners with such world-famous tire producers, as Michelin, Goodyear, Continental, Pirelli, and Bridgestone. BMZ's products were used during the construction of Olympic facilities in London 2012 and Sochi 2014.
The company sells its products to over 100 countries worldwide. Among them are Australia, 38 European countries, 2 North American countries, 13 Latin American countries, 39 countries of the Middle East and Africa, 14 South-Eastern Asian countries and 10 CIS countries.
Export in total dispatched quantity of products is approx. 85,0 per cent.
---